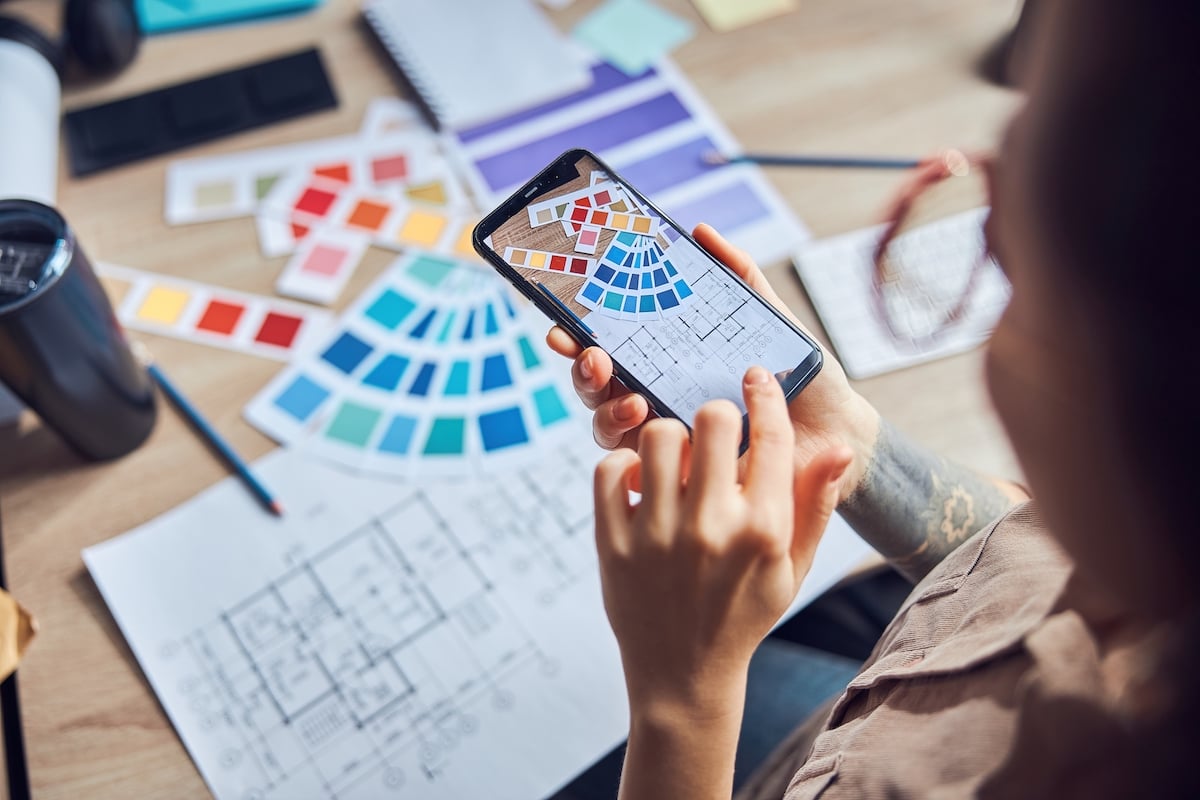 It's no secret: anyone who has ever worked at a dealer previously, or works at or with one now, knows that the world of the dealer is rapidly changing. And as contract furniture dealers make strategic shifts to avoid becoming a taxi in an Uber world, their most important asset (people) needs also are shifting. From an outsider perspective, one of the most notable shifts could perhaps be the rise of the "dealer designer."
Historically, dealer designers have been far from celebrated at many contract furniture dealerships. Wanting to avoid conflicting services with A&D firms, even the title of the dealer designer (often referred to as "specifiers" or "the CAD department") has begun evolving. However, these designers (many degreed and NCIDQ-certified) have a lot to offer when it comes to passionate knowledge around furniture, and as industry roles begin to evolve, there is increasing empowerment (and hiring!) for this role.

The force driving the need to do more.
Whatever you call the role, it is becoming more prominent, but what does it really entail, and what does it mean for our industry? For starters, the role isn't new, it's just evolving. As Mary Porter, CHID, RID, Project Director at NELSON alluded to, the driving force for this need to do more may reside in quality control and insider information. "Something is going to go wrong with the furniture, it's inevitable no matter who you are," explains Porter. "What makes the difference is the attention to solving whatever it is and the fact that the dealership possesses legacy information that isn't accessible to non-dealer-related designers."
If that's the case, why not have a qualified individual immersed in the intricacies of the furniture help with the design work? Kathleen Peters IIDA NCIDQ, Interior Designer at Henricksen, an Allsteel dealer in Chicago, agrees. "It has long been known that a dealership can make or break a well-designed project. If the furniture or the relationship with the dealership falls short of the design intent of the design firm, then the client will not be served. Pair that with the fact that dealership designers meet the same educational requirements as those who work for A&D firms or corporate facilities, and you've got yourself a recipe for success. They hold national certificates (NCIDQ) and many are LEED CI-accredited and WELL Building Standard-accredited in addition to offering furniture knowledge beyond esthetics and scale."
Alexandra Tseffos, Principal at Silent T Consulting, shares another insight into this driving demand, and suggests that the rising importance isn't so much an increase as it is a recognition of all that designers do. She adds, "I believe that the traditional dealership is changing for three reasons: technology, the focus shifting to service instead of product, and the need for more designers. There are far more production-style designers (this could be because of the roles the dealers have allowed them to fill and not because it is what they wanted) than presenting designers. As technology continues to evolve, there is even more pressure for dealer designers to showcase technology they have at their disposal to impact a sale. Dealers have always tried to control the sales experience. The challenge now is that not only does this mean that the designer has to be proficient with technology, but also be confident enough in their ability to use it on the fly!"
Tseffos goes on to elaborate on the increasing importance of a tight-knit relationship between the design and sales roles. "Sales is still responsible for relationship building, yet unless the sales person has a design background, in many cases the additional value is coming from the designer's ability to bring specific furniture knowledge, cost saving measures (in an over complex industry), and visual output."
The ever-evolving role of the dealer-designer.
As the role continues to gain more recognition, it will continue to evolve. At the forefront of this trend is Abby Hall, Design Lead for ID+A, a Herman Miller Dealer in Louisville, who shares that her firm "no longer considers itself a dealership. We've moved into specialty contracting in reaction to the shift of the dealer designer's importance. We offer services like space planning, placemaking, prefabricated construction, wayfinding, space utilization studies, and change management. We've aligned ourselves with established brands, and we can furnish everything from the furniture to graphics to flooring."
Just like all things in our changing industry, the role of the designer now must consider all elements of the changing workforce, such as remote work, co-working, and more. Craig Shultz, Vice President – Chicago Division, BOS, a Chicago-based Haworth dealer, agrees with this insight, adding, "As the desire to live a more 'designed' life in the workplace increases, this role will continue to require a deeper level of knowledge of applicable product from both traditional resources as well as unique vendors. A designer's education of new and unique resources is becoming more valuable every day."
Future insights on the dealer designer.
For firms that have already embraced the role of a dealer designer, industry changes cause yet another dimension of adjustment, specifically as designers look for more fulfillment. Tseffos shares that "many talented individuals have left design due to being underpaid (possibly under-promoted as there is not much vertical movement) and underappreciated for many years. They want more! Others have left the industry entirely to have better work life balance for themselves and their families. Due to the ongoing partnership of these two roles, I believe that across the board commission structures will have to evolve to incorporate the designer and/or project team. As an example, in many cases, dealerships have hired for a new role to assist with the large volume of ancillary furniture that is being ordered. One dealer recently told me they have 5 full-time people preparing specifications and image packages for only ancillary furniture."
As this example illustrates, the role of the dealer designer is still evolving. Staying up to speed on all the different ancillary lines is a tall task. The "furniture people" specialize in this and can offer great support to the A&D role in respects to this effort.
Our most promising insight regarding the future of the dealer designer indicates that clients not only are seeing the value of the role, they are embracing it, and firms that adjust accordingly are positioned for success. As Scott Lesizza, Owner at Workwell Partners, a Haworth dealer in New York, shared, "clients are beginning to see the value of having a dealer team on earlier in the process, to assist with furniture selection and to work with their interior designer, GC, and AV consultant in order to make more well-informed decisions. Dealers have always needed to be experts, but only on a handful of different lines. Now it's hundreds. If you saw this shift happening years ago and adjusted accordingly, you are ahead of the curve and well positioned."
Feature Image: This image illustrates the advanced possibilities of an inhouse dealership rendering. Ten years ago, a CAD created black and white contour image of a furniture typical was most common if 3Ds were supplied. Image provided courtesy of Configura.
This article was originally published in The Business of Furniture, a division of Bellow Press, on July 4, 2018. It is reprinted here with permission.
About the author: Amanda Schneider, LEED AP is a researcher, blogger for the Huffington Post, and the founder of ThinkLab www.thinklab.design, a research led strategy firm serving the contract interiors market.