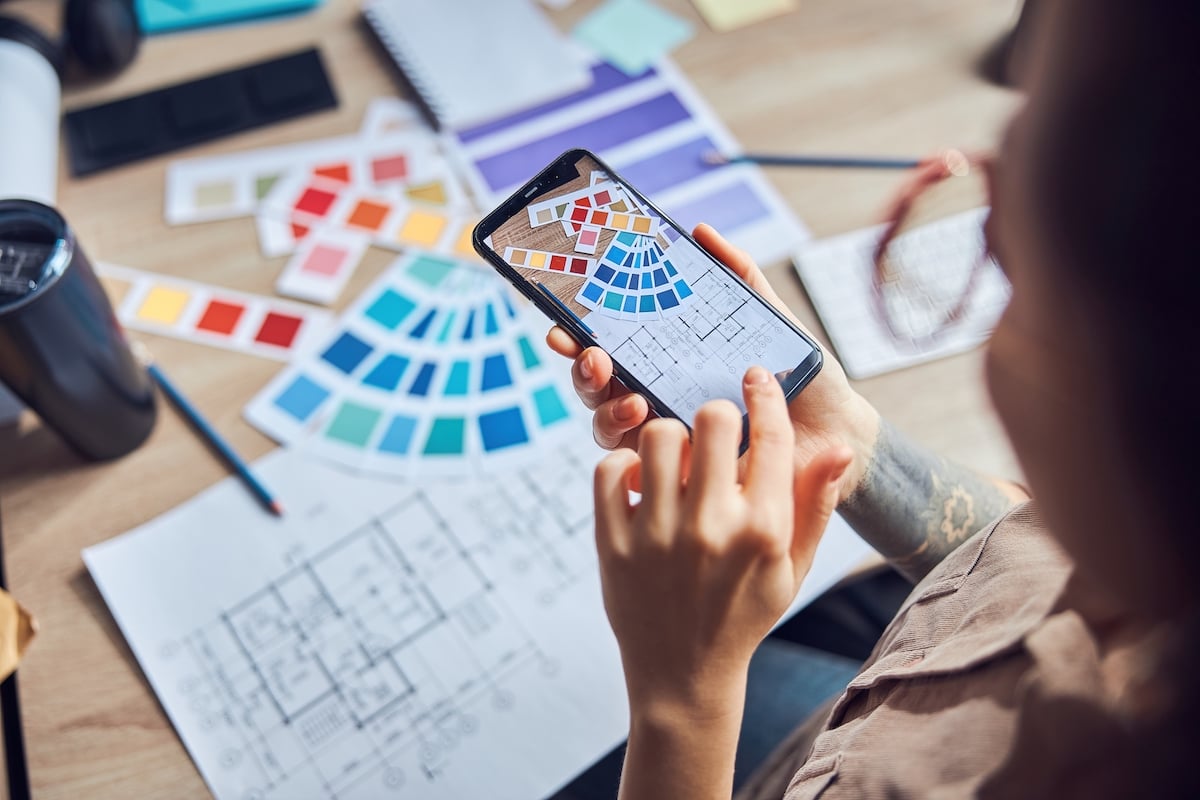 Historically, when we think "innovation" in the contract interiors market, we think PRODUCT innovation. We even have an annual trade show where 50,000 people descend to celebrate the most innovative products developed each year. However, the most dramatic future innovation in this industry will likely come from PROCESS innovation. This industry has seen more change in the past five years than in the past 30, and is likely to see even more change in the next five.
Perhaps no single company is defining the PROCESS innovation concept better than WeWork. In a recent interview with Phil Kirschner, Director of Workplace strategy at WeWork, he explained how the company is changing the definition of workplace as we know it. Here are three ways WeWork will redefine how we think about the workplace:
WeWork will redefine who is in the workplace business.
According to Kirschner, "If your core business is anything other than corporate real estate, you'll be pulling your key resources out of your core business in order to implement a high experience workplace.
That, quite simply, is an opportunity cost." Apparently many corporations agree, because WeWork's demand from enterprise companies (1,000+ employees) has accelerated over the past year and a half.
It is now approximately 25% of sales and on track to continue to expand. And with a current valuation of roughly US$20 billion managing 10 million sf of office space (and rapidly growing), that's no small number.
With a new "Powered by We" division, WeWork is expanding who they serve and how. In a recent article TechCrunch explained the new service, "Powered By We is essentially office space as a service — WeWork's white label product. It includes helping clients find the right physical space, construction, custom office decor, software to manage building operations, back-end data on the efficiency of the office space, and even WeWork employees physically on-site to help with community programs."
Kirschner explained further, "WeWork is now a design/build juggernaut, capable of delivering 1mil sf of space per month, and we can now bring all of that expertise to our clients' facilities."
WeWork will redefine how (and how often) the build out process happens.
Today's traditional build out process is not fast, or easy. Once built, due to the investment of time and money, many workplaces are seen as static places. WeWork is shifting our thinking. Kirschner says, "For the first time ever, you can 'fail fast' in workplace decisions." (Hint: Because it isn't static.)
Kirschner says, "From my experience, the demand for higher experience spaces in large corporations is not new. The demand for higher collaboration spaces is also not new. Nor is the war for talent, which is being fueled by the necessity for innovation. What has changed is the ability to buy a high-performance workplace off the shelf. It was not easy five years ago to say, 'I want a high-experience, high-tech space, where I need it, and quickly.' It is now. I think we will demonstrate that, for the first time ever, space can move as fast as the business."
And while some may question if WeWork will just use the same approach for every office space, Kirschner explains how the big, data-based approach to workplace design works, "We shouldn't have to have to focus purely on the space anymore. Space should be 20% of the conversation where the other 80% of the conversation should be organizational outcomes. Inherently when you scrutinize any aspect of a design, someone will hate it and someone will love it. Members now have the ability to change their environments over time as needs evolve. And we have the data to support their decisions. For example, utilization technologies allow us to see how our designs are performing, so we can evolve our standards in the future."
But WeWork will take it beyond just being able to make changes. It will embed people with expertise who help drive the physical change that needs to happen and to support the unique work that needs to be done in that office and for those people. This is a big mindshift for some companies to allow another company to handle their workplace strategy in this depth. Kirschner shares a story, "I was talking to a client yesterday about how they create high-performing spaces. We should be able to tell them, 'In the past number of months, your overall space has been underutilized, while collaborative spaces have been are jammed. Let's remove some desks and pop in collaborative space. We can do it over the weekend, and here's the cost.'"
WeWork will redefine quality expectations for products in the workplace.
WeWork is not only rethinking the physical space, but the objects in that space. Kirschner explained his thoughts on the role of furniture saying, "The limitation now is… yes, we expect it to look stylish and homey, but function is king. I want my phone to charge when I set it on desktop. Power should be everywhere. Screens should be everywhere. We should be able to carry technology around from space to space and make the ability to move between tasks as frictionless as possible. The ability to customize and reconfigure [by the users] should be effortless. Gone will be the days of the big honking meeting room tables that are bolted to the floor, core drilled. You can't move or change that without incredible cost. Furniture must still be attractive, but function in increasingly clever ways. Not sure what the happy balance is there, but workers are going to expect it."
But in order for furniture to drive desired behaviors, Kirschner reminds us that it is still incumbent on management to give people permission to work in new ways, and in new places. Left to our own devices, it's intuitive, but we are still limited by legacy entitlements and cultural norms in more traditional environments.
With such fast turn environments, Kirschner commented on quality expectations for furniture saying, "Occupiers are traditionally used to having furniture that must last for 10 years, but we anticipate refreshes much faster than that now. High performing workplaces are fluid, and therefore highly utilized. If we learn that a given piece of furniture has not survived multiple turnovers, it can be blacklisted across our portfolio." There are still many questions about where the product goes once it is pushed through the turnovers, which seem to be reflective of an emerging mindset about product that flies directly in the face of sustainability.
The core message of this interview was this: For better or for worse, change is coming. This is a new model and new way of thinking that will have profound effects on not only what we think of as workplace, but also the process of how we design and furnish them. In fact, change isn't just coming - it's here.
Featured Image: WeWork Promenade Commons, Los-Angeles, CA.
This article was originally published in Workplaces, a division of Bellow Press, on February 1, 2018. It is reprinted here with permission.
About the author:Amanda Schneider, LEED AP is a researcher, blogger for the Huffington Post, and the founder of ThinkLab www.ThinkLab.design, a research led strategy firm serving the contract interiors market.