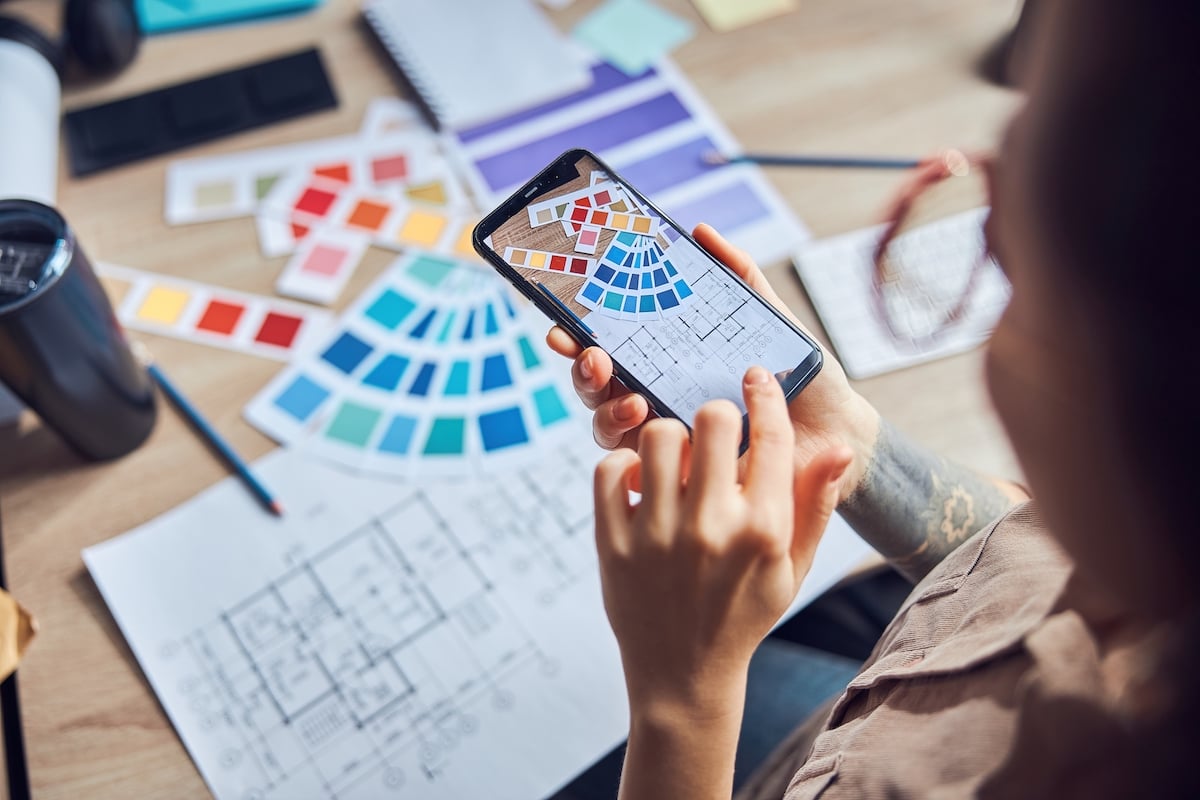 Imagine for a minute that you walk into a sleek, well-designed office space, thirsty for inspiration. You're immediately captivated by the polished concrete floors that add a modern appeal to an otherwise "lived-in" space. Your eye then is drawn to the stunning interconnecting staircase, which, frankly speaking, serves more as a work of art, gathering space, and conversation starter, than a simple means of transportation from one floor to another. As you walk through the office, yo're inspired by the demountable walls that transform the space from an open-concept layout - devoid of individual, heads-down work - to an environment configured for collaboration, sprinkled with little areas for concentration. The design is rousing, to say the least, and you've pulled several key concepts that you'd like to transition to your new specifications.
Not so fast, suggests CBRE's Heidi McClenahan, Director of Project Management, and Julie Deignan, Director, Furniture Advisory Services. The pair, who are working within the industry to help clients understand realistic expectations of the items they select for specification, have some words of advice for people specifying in-demand items like exposed concrete floors, interconnecting staircases and demountable walls. "To get a project on time and to budget, it's important to acknowledge the implications of your decisions," explains McClenahan. "These elements are beautiful in their own ways, but so many clients today do not recognize the considerations and, in some cases, trade-offs, that go with their selection."
Concrete Floors
Exposed concrete floors are a design trend that everyone seems to want today. They are uniquely urban and distinctively artistic. Yet McClenahan believes that many clients immediately regret selecting them, not because they lack a visual or practical appeal, but instead because the clients didn't ask the right questions during the specification process. "It's a bit of a sensitive subject to some," says McClenahan, "because clients will select an exposed concrete floor when they see a stunning 4x4 sample or inspirational image, yet it needs to be considered whether the material is feasible or possible in the space in which it's being specified. Not every building structure is appropriate for an exposed polished concrete floor. Sometimes, in order to achieve this exposed "natural" look, we're actually faking it by applying floor prep, grinding it, and then sealing it. This process dramatically affects the budget."
Deignan adds that beyond the impacts that the concrete floors can have on the budget, they also can affect the furniture installation schedule. "When the furniture is delivered, the most common question asked by the dealer is, 'Is the carpet down?' Carpet can be installed in just a few days, so if it's not down, it doesn't delay the process much. Concrete floors, on the other hand, take time to cure. If the floor cure time is not accurately considered in the project timeline, it can delay a project, significantly."
Communicating Stairs
Deignan explains how stairs are really more than just, well, stairs. "Stairs really are about culture and the connection of the people in a space. Sure, they get you from point A to point B, but a stellar staircase can be an ideal destination for a magazine photo shoot, or can be a fabulous place to host a meeting." She once had a client who wanted to make the stairway an elaborate feature by adding seating to host a town hall, making the stairway a part of the company's culture, not just the space's design.
McClenahan adds, "Clients are typically surprised by how much an interconnecting stair costs. Traditionally the bottom line doesn't change and monies get reallocated, often pulled from the furniture budget. Clients know upfront there are always trade-offs in a project, but with furniture committed last, they think they can always get more creative in selecting furniture."

Deignan has a creative solution to this dilemma. "What you need to recognize is that this item, which often can be a high-ticket cost, now needs to become its own budget item. If your company culture can really benefit from and be branded by a grand stair, it should be noted as such in the programming and budgeting process instead of as a trickle-down effect to one of the last line items. It's too impactful to pull from the furniture budget."
Demountable Walls
In today's ever-changing work environment, demountable walls seem like a logical solution to the unpredictable future. As McClenahan explains, "It used to be that people wanted demountable partitions that were glass and transparent, but then there were problems with sound. They were selected for their look, and functionality followed. Today, a big selling point is their STC rating and enhanced features like integrated sound absorbing panels and other considerations that make them more functional, but challenges now lie in the purchase process of all these elements."
More often than not, when you buy a demountable wall, you're purchasing from a furniture company, but, as McClenahan notes, "When you're buying a chair versus buying a demountable wall, there are different questions that you should be asking. I like to remind my clients that you should inquire 'Where is this product produced?' 'Does it all come from one location or pieces and parts from around the world?' because the answers will affect the lead times. We're seeing too many instances where clients receive an over-promise with an under-delivery."
Before you specify these high-end design elements, heed this advice: allow enough time on the front-end for the designs you choose. Remember that beautiful spaces take time and money to create, and don't get caught up in the visual appeal without considering the reality of their specification. McClenahan and Deignan leave us with this, "It takes a team to create a beautiful space, and today, that team looks different than it did in the past. As timelines get tighter, it's more important than ever to have the right information up front to serve clients with the best result."
This article was originally published in The Business of Furniture, a division of Bellow Press, on October 10, 2018. It is reprinted here with permission.
About the author: Amanda Schneider, LEED AP is a researcher, blogger for the Huffington Post, and the founder of ThinkLab www.thinklab.design, a research led strategy firm serving the contract interiors market.