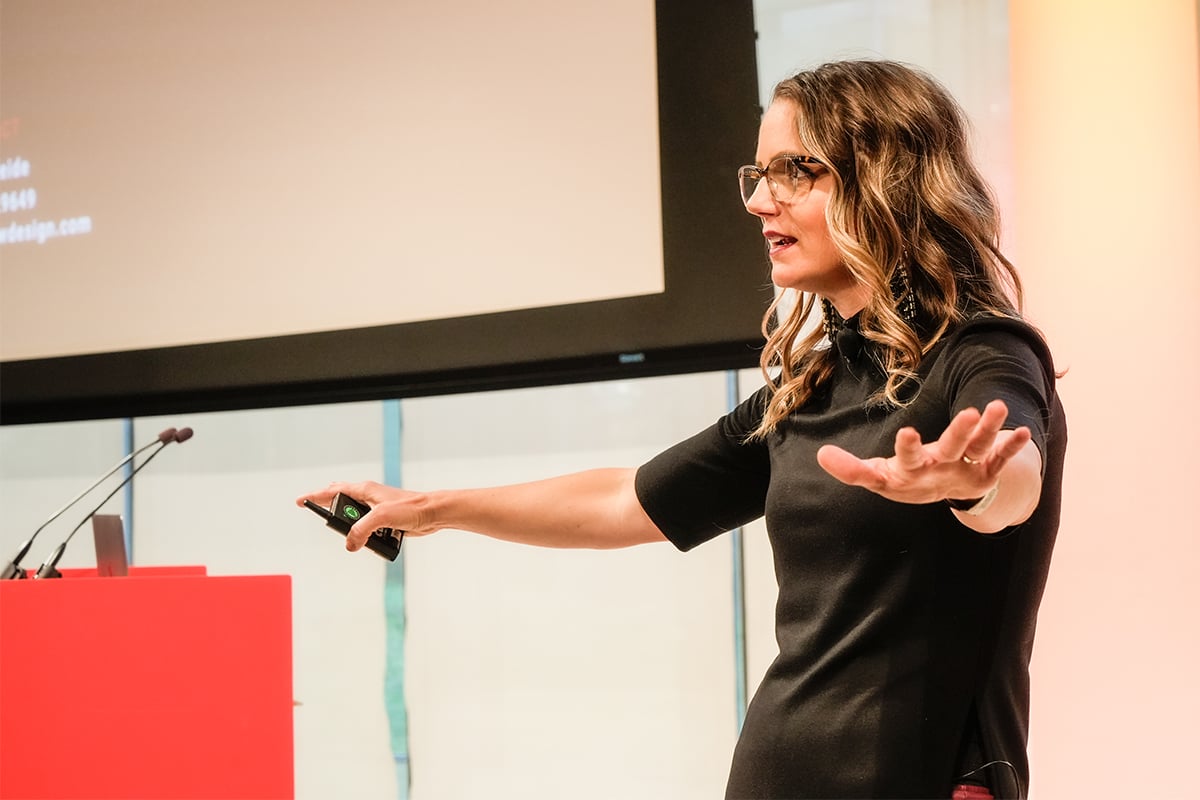 At ThinkLab, our passion is using data to drive decisions. When it comes to CEUs, our industry
has historically been data-scarce in this area. Let's take a look at five data points to shape your
CEU strategy:
1. What Credentials Designers Have
Since CEUs are a way that architects and designers maintain their professional credentials, it's
important to know which ones they have. ThinkLab's annual U.S. Design Industry Benchmark
Survey gives us a peek into what credentials designers hold. NCIDQ certificates are primarily
held by non-residential interior designers, with LEED and WELL rounding out the next two spots.
You may be wondering about that 44% marked as "none of the above". We think it's extremely
important to note: Maintaining professional credentials is crucial—and a significant driver of
attending your CEU—but keep in mind that many designers attend for the insights, not just the
credit. The fact that 44% attend or listen to CEUs purely for the insights aligns well with our
data. The CEU is a tool that gets you "in the door.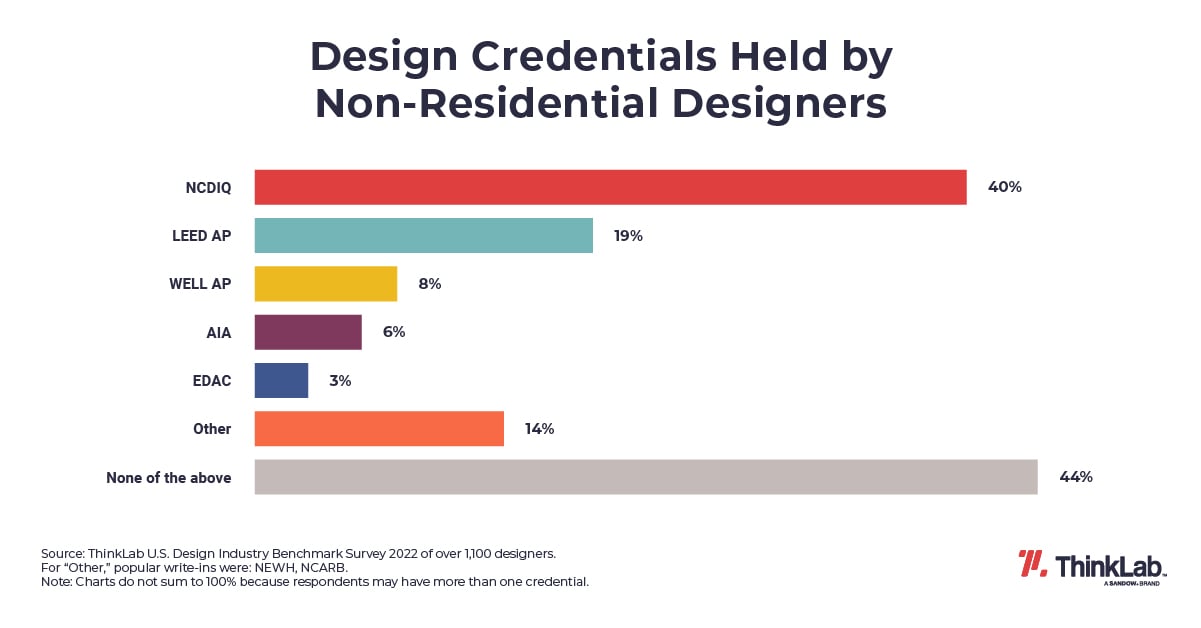 2. Professional Associations They Belong To
While membership in professional associations doesn't necessarily mean they have a
professional credential to maintain, it does provide insight into which industry associations
designers are involved with. Consider participation at the local or national level with these
organizations and leverage your continuing education content at their events.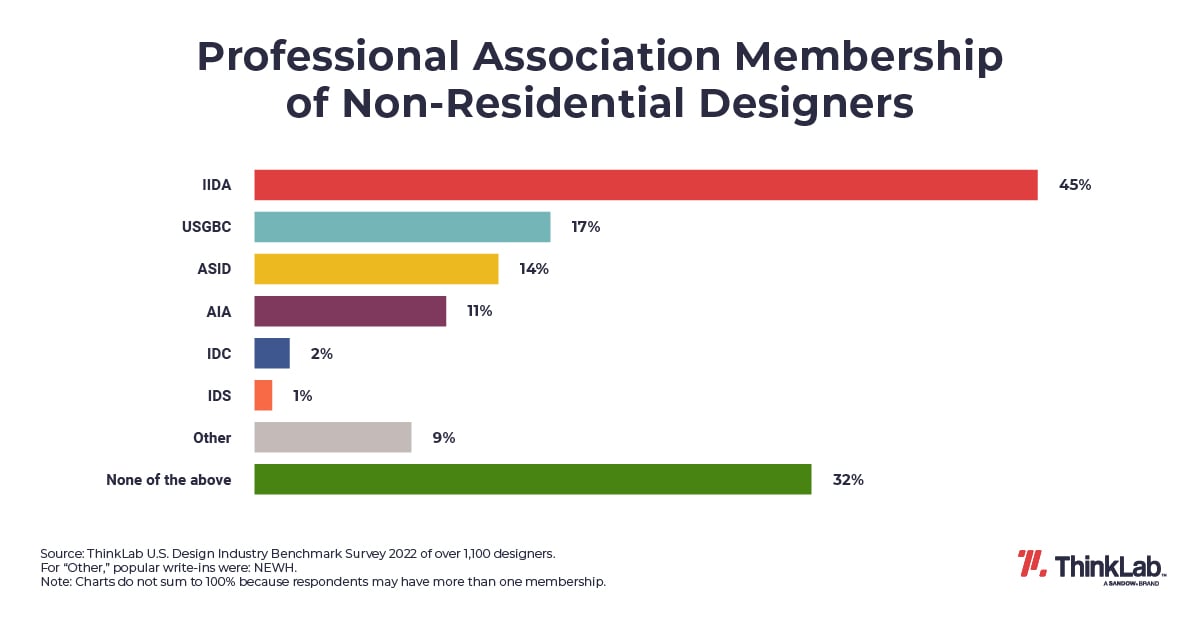 3. Topics Designers Want to Know About
In a sea of information, the topic may be what draws them in, but we consistently hear that the
PRESENTER makes or breaks the presentation. Therefore, we recommend dedicating as much
time to presentation training as you do to the content—this is a crucial step that many brands
overlook.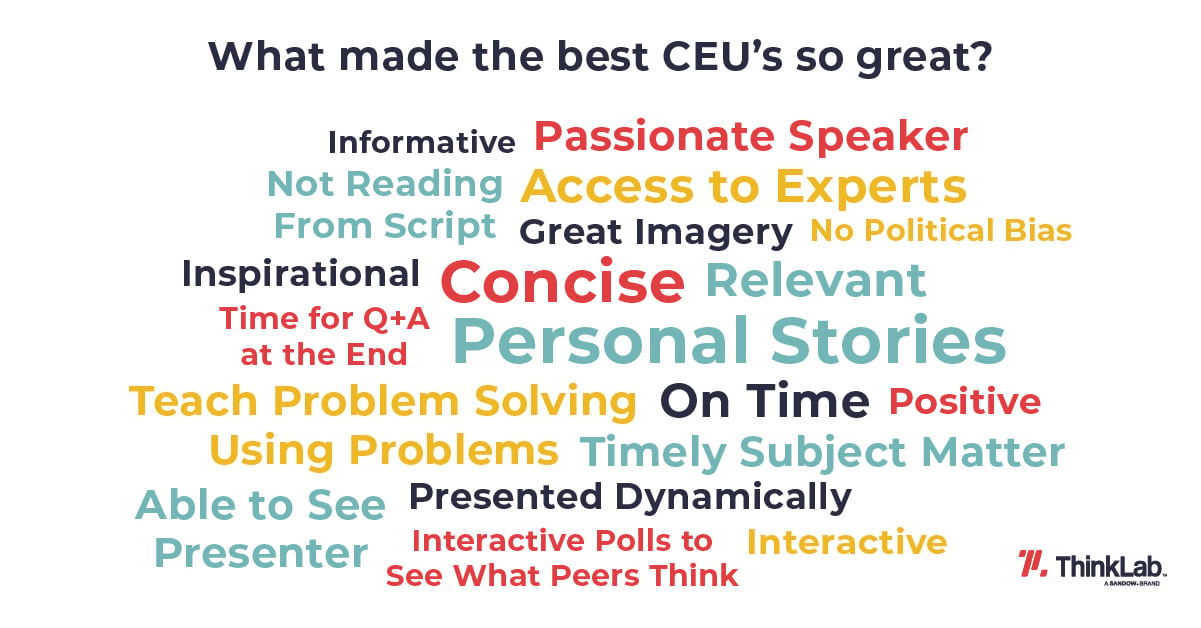 4. How Designers Prefer to Get Their CEUs
As you can see, designers are fairly open to the format of the CEU. Consider converting your
traditional, live CEU to an on-demand or podcast format to extend its reach.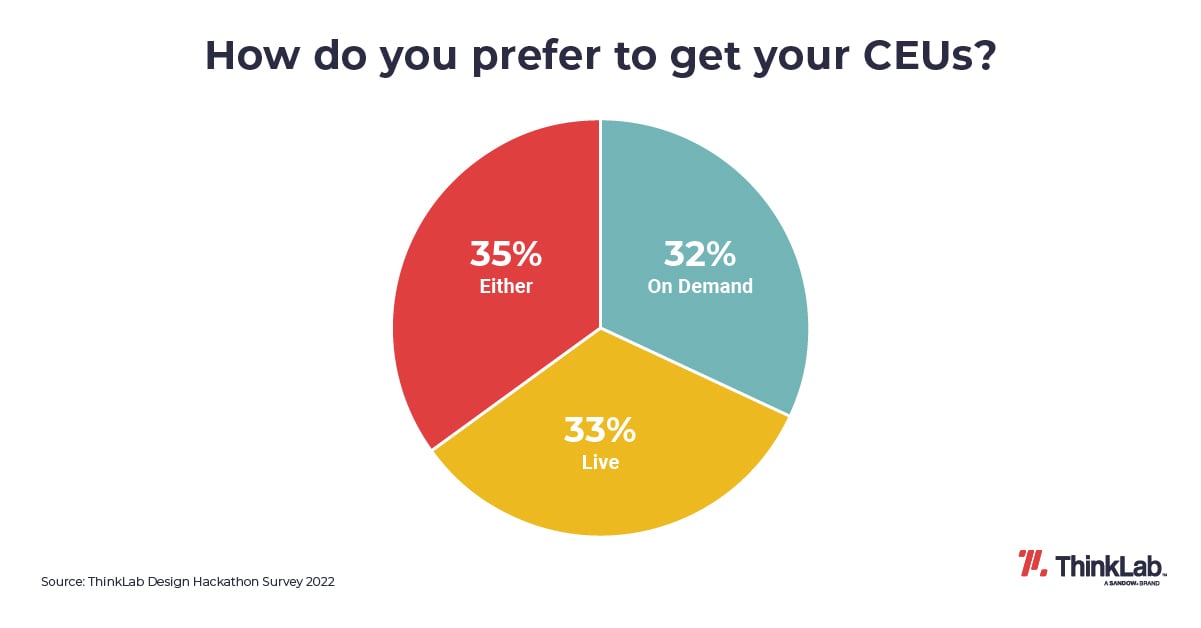 5. What Designers Want from their Local Reps
While wining and dining your local design firms is certainly important for relationship building,
don't forget the substance. Designers value "deep knowledge" the most from their local reps.
The CEU is an excellent tool to remind your local design market that your people possess the
valued knowledge they seek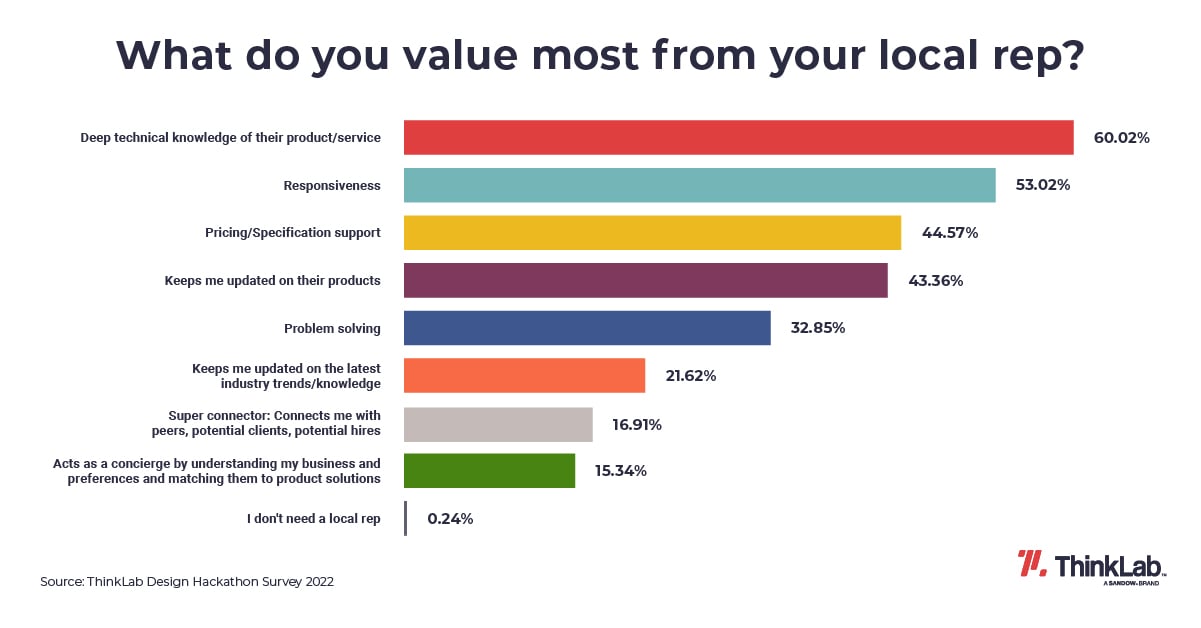 Ready to Get Started?
Check out ThinkLab's new complimentary guide for creating CEUs to fuel your strategy.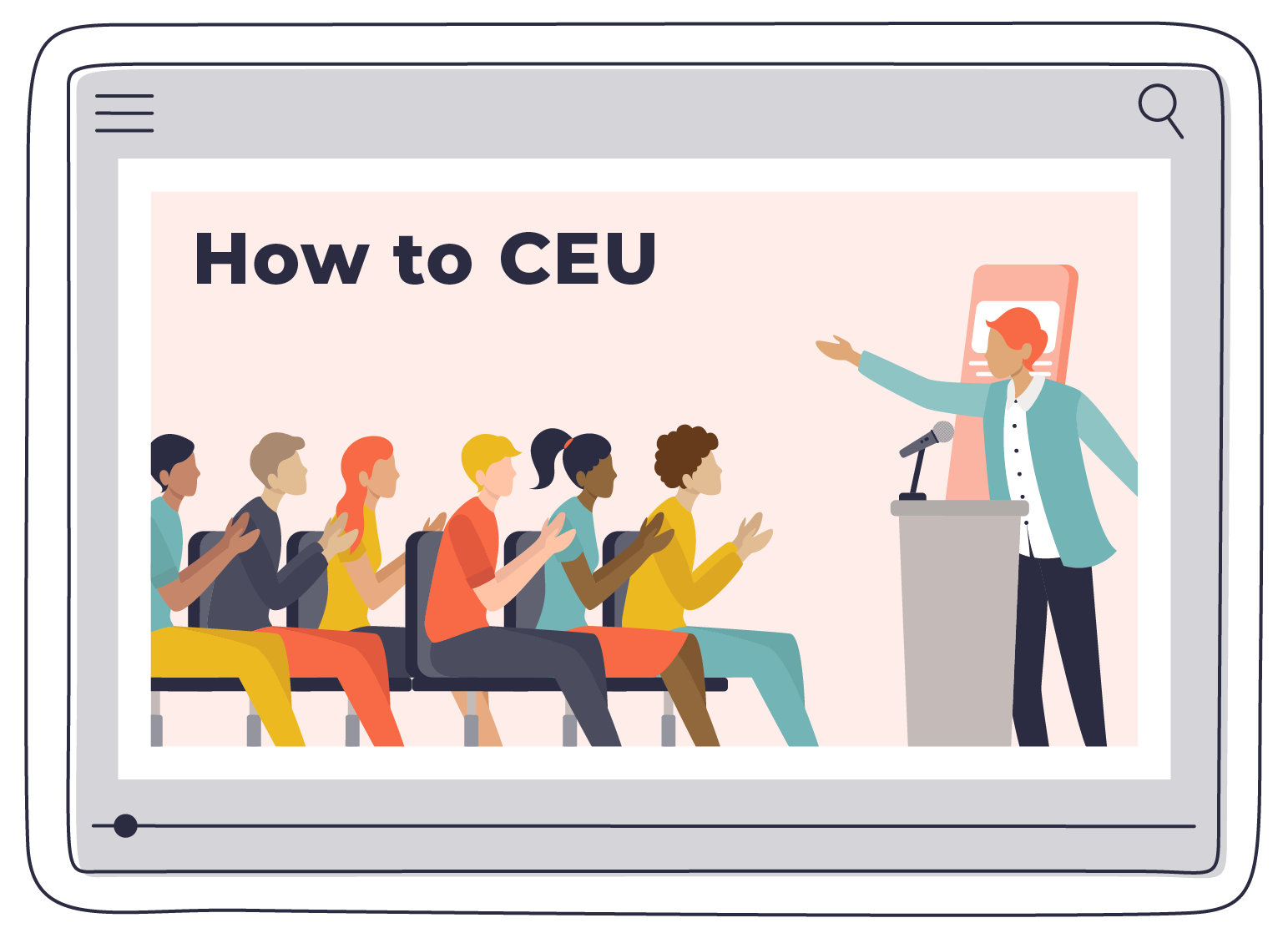 Meredith Campbell is a member of the Research & Content Development team for ThinkLab, the research division of SANDOW DESIGN GROUP. At ThinkLab, we combine SANDOW Media's incredible reach to the architecture and design community through brands like Interior Design Media, Metropolis, Luxe, and Material Bank with proven market research techniques to uncover relevant trends and opportunities for the design industry. Join in to explore what's next at
thinklab.design/join-in
.