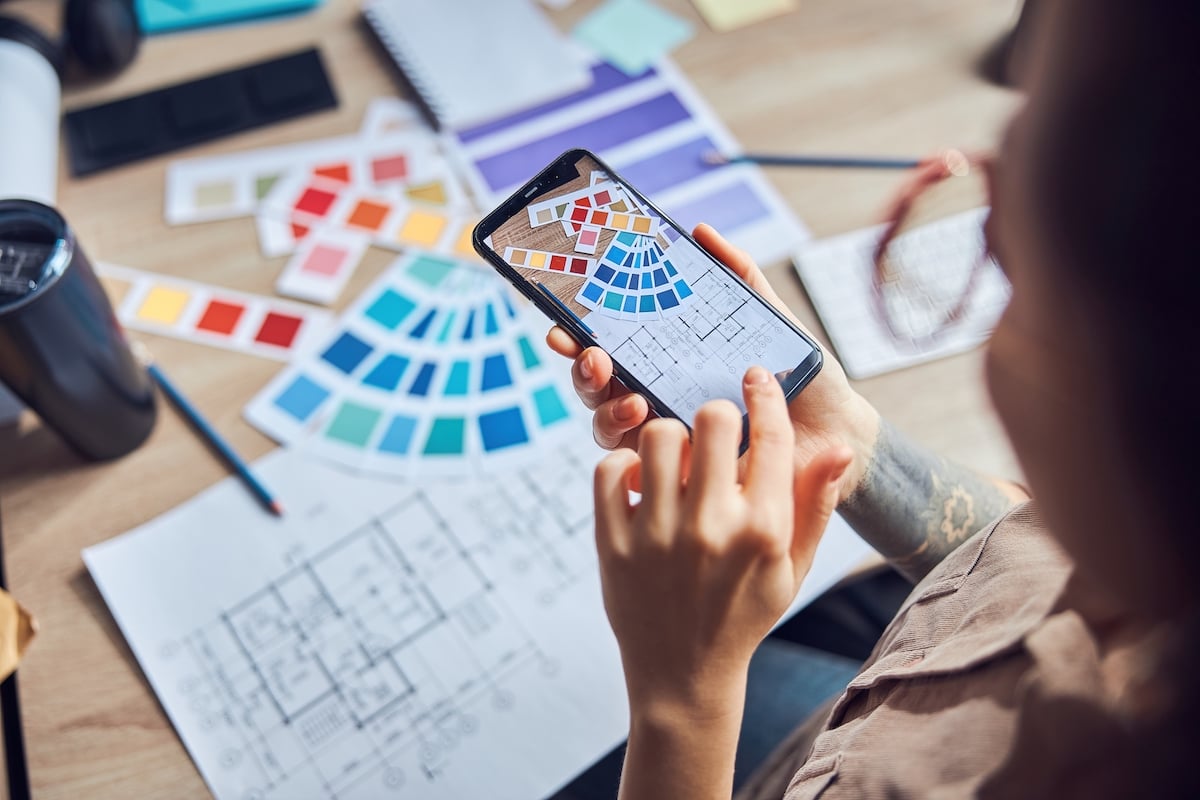 Brand loyalty — it can be a tricky thing to develop, maintain, and nurture. As the consumer of a brand, it's rather second nature: You have natural instincts that help you gravitate toward one product or another. But as a brand manager, how do you identify what makes your product resonate with different groups? And how do you make your product attractive to those subsets?
At ThinkLab, we see a direct parallel between brand loyalty in the interiors industry and mentorship. But by mentorship, we don't just mean professional development in a peer setting within an organization. Mentorship, in this capacity, refers to teaching the youngest subset of designers how to identify attributes that make products appealing and how to venture into unknown brands and product categories, confidently and successfully.
According to McKinsey research, three out of four consumers are likely to try new brands during the pandemic, while ThinkLab research suggests only one in three designers are likely to do the same. Digging deeper, ThinkLab research indicates the younger generations, namely Gen Z or millennials, are less likely to specify products new to them than their more experienced counterparts are. But this varies by age: ThinkLab research suggests baby boomers are 3 percent less like to experiment with new products, while Gen Z are 9 percent and millennials are a staggering 32 percent less likely to test the unknown waters.
This could be, in part, due to hesitation on behalf of less experienced specifiers who may question unfamiliar products. They go for the tried-and-true options that are safe. And they may need the guiding hand of one of their more experienced peers to lead them toward the features they should be looking for in new specification choices — something that undoubtedly holds unique challenges in our new, digital world — or the support of a sales team educated on what motivates these young specifiers.
So how do emerging brands get in front of this subset of designers? How do they become a tried-and-true product? We sat down with Jon Otis, professor at Pratt Institute's School of Design, to gain a better understanding of the youngest designers in our field, Gen Z and millennials, to understand what motivates them and how to best capture their attention. His insights help paint a picture of the mentorship young designers need — both from inside their organization and outside it — to feel confident to expand their specification tool kit.


Gen Z are Breaking the Stereotypes
Otis suggests that the members of Gen Z, generally speaking, are motivated by social issues and personal achievement. He shares, "These are not children of baby boomers anymore, and I believe there is a shift in how they work, engage, and in what their expectations are. I don't believe that the sense of entitlement is as embedded as it was for the previous generation or those who are somewhere in age between late twenties to mid-thirties. I'm discovering a strong work ethic and desire to achieve and succeed without necessarily thinking that they 'deserve it.' Or that they deserve praise for mediocre efforts."
Otis notes that with this hard work comes a unique set of motivators that differs from generations past. He adds, "I would state that there is an informality that is pervasive, a sense of authenticity, environmental concerns, an acceptance of diversity and inclusivity. A sense of independence and desire to work hard. Thus, I would be inspired to push them towards projects and research that lean towards these ideas: the common good."
The Pandemic's Impact on Reaching Young Designers
While the pandemic affected everyone differently, and personal circumstances figured heavily in one's ability to cope, Otis thinks that younger generations, in general, were given a leg up by having a tool kit of technology knowledge already embedded into their DNA as "digital natives."
As he explains, "I think that we've all been thrown a huge curveball with the pandemic. However, I've also found that being digitally native, millennials and Gen Z adapted better than most people who are older, and it's a 'bump' for them. While it's been personally, socially, and emotionally taxing, specifically as the generation most likely to have young families at home and thus a slew of personal challenges, from a work perspective, I've been incredibly impressed with what I've seen and experienced in my classes and studios at Pratt. The level of output has been generally quite high, and I've been both pleasantly surprised and impressed. They do have some resolve."
In relation to mentorship, Otis' insights suggest that efforts targeting this subset should focus more on skill building and professional development than on digital resource development. Knowledgeable reps have a unique opportunity here to build relationships on the ground floor, especially if they do so in the name of design — not necessarily to make a sale. In fact, he adds that young designers "have been clearly motivated by the pandemic, and I believe they will embrace opportunities to be in the workplace around people: collaborating, learning, and absorbing all that they can in real time, in real space."
Simply put, young professionals are craving an opportunity to learn by example, especially in today's digital world.
How can young designers benefit from their interactions with reps? Here are 3 simple ways :
Physical samples
Vivid imagery that helps them visual a space
Virtual reality that takes them, digitally, through the presentation of a space.
Designing Products for Young Specifiers
These behind-the-scenes insights into what motivates young specifiers helps paint a picture of the world they want to design. And Otis believes that we have a lot of work to do in certain arenas to make sure the products on the market today allow specifiers to create the world they envision for the future. As he puts it, "We have incredible global diversity, but we don't have diversity in design. We need to address this sooner rather than later. While there is still a lot of work to be done, there seem to be many initiatives underway that are designed to activate an awareness that is more vocal and visible than ever before (in the field of design and in the arts in general).
I've seen and experienced firsthand the lack of diversity of people of color, in higher education — in New York City of all places. This needs to change, and I'd like to believe that this generation has the vision, desire, and initiative to work to move it forward in that direction."
"So all of this is about speaking up, taking risks, and proposing new ideas. The lives of people living in 2050–2100 are going to be radically different given the environmental crises we are facing. There is no time like the present to begin, so that we can effect change in the future. I do think this is important to the current crop of students and new designers — to this generation, in general. They have seen and experienced a series of natural and unnatural disasters in their lifetimes that is unprecedented in history. It has to resonate to drive them to help to change it." – Jon Otis
As for guidance to manufacturers on how to create products that appeal to this new group of designers, Otis leaves us with this: "I think that new designers are interested in effecting positive change, and firms need to recognize this and address it in how they approach clients and projects. By weaving in elements that naturally interest young designers, and then layering in opportunities to mentor, brand loyalty through a lasting relationship becomes a natural byproduct."
MORE ON YOUNG DESIGNERS: Design Evolution: What You Need to Know About Gen Z in the Workplace
Amanda Schneider is President of ThinkLab, the research division of SANDOW. At ThinkLab, we combine SANDOW Media's incredible reach to the architecture and design community through brands like Interior Design Media, Metropolis, Luxe, and Material Bank with proven market research techniques to uncover relevant trends and opportunities for the design industry. Join in to explore what's next at thinklab.design/join-in.