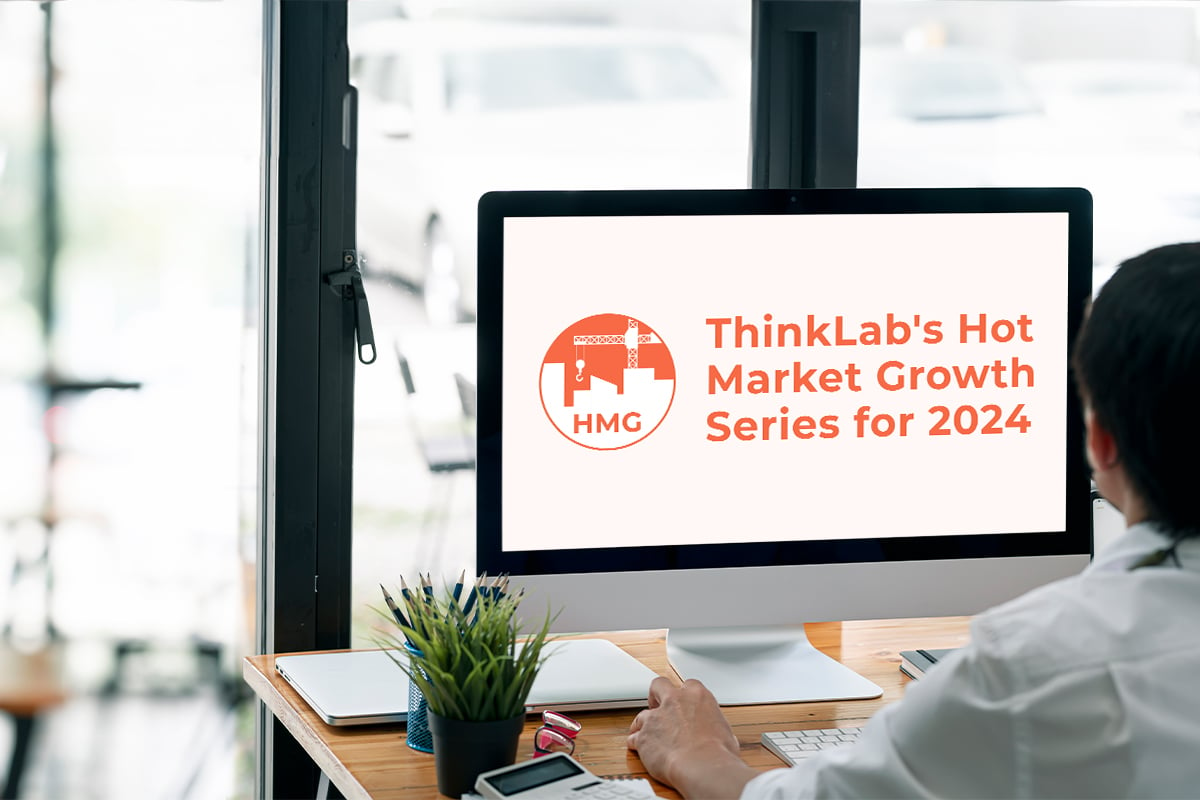 If you're a manufacturer in the interior design industry, you're probably a little nervous about what's (still) to come. The last four years were a challenge in various ways, and you know that now is not the time for your competitors to get a leg up on you.
While July brought a surprising change in outlook from the Federal Reserve staff, as they declared that they were no longer anticipating a recession in 2024, which is a stark departure from their previous predictions, according to Bloomberg Economists a recession is still likely and coming soon.

In these times of uncertainty, it's paramount to focus on data-driven decision making with the tactical resources to help set (or shift) your strategy. To help your team, we're sharing one key piece of vertical market insight from ThinkLab's exclusive Hot Market Growth collection for 2024.
Wait, what is the Hot Market Growth collection?
The ace up your strategic planning sleeve, it's ThinkLab's annual, members-only design industry market research series. Curated specifically to help interiors industry manufacturers understand where to focus their strategic efforts as they plan for all areas of their business – from sales and showroom locations to marketing tactics to product development funnels. The Hot Market Growth collection tracks:
• Hot Vertical Market Growth
• Hot Geographic Growth
• Hot Product Category Growth
• Hot Industry Influencers During Specification
• Return-to-office trends
• Market Impact
• Design Ecosystem Sentiment
• Aaaaand what it means for your business strategy in 2024
To view the entire collection of strategic insights:

Vertical Market Trends for the Design Industry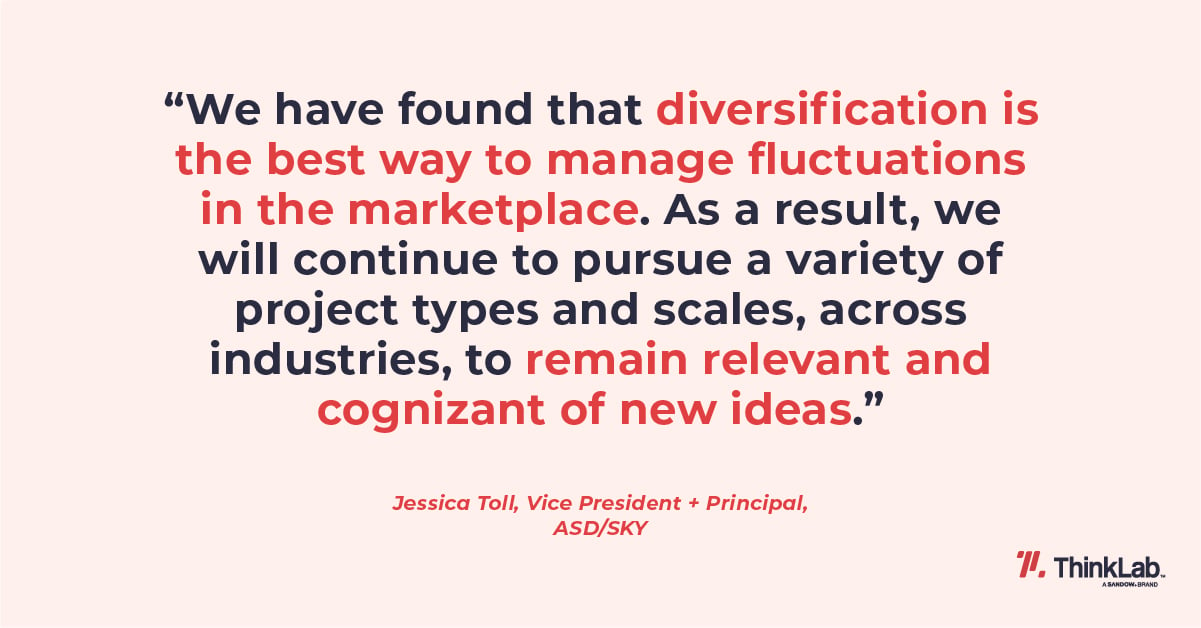 We've analyzed the health and near-term viability of key markets by combining macroeconomics, construction forecasts, real estate trends, and forecasts from the top 200 interior design firms. Simply put, we've gathered what you need to know about vertical markets as you strategically plan for 2024.
Which Vertical Markets are Hot (or Not)
WHAT'S HOT: Right now, hospitality, education and multi-family housing.

WHAT'S NOT: Single-family housing and corporate office (which is hardly unexpected) –although construction spending on corporate has positioned this vertical market more positively than it has been in years.

Construction Forecast Trends Through 2027:
2023 is forecasted to end with a 3% gain in construction compared to 2022, but backlog and
productivity measures show the potential for some sectors to contract.
What's changed since last year? Overall, 2023 has seen a positive swing for almost all construction sectors which is backed by the increase in labor numbers.
Hospitality and multifamily housing stood out as hotbeds of project activity this year and are forecasted to remain positive for 2024, before softening in 2025. Institutional sectors like healthcare and education are anticipated to sustain steady year over-year growth.
Are there possible setbacks? Absolutely. Tightening on lending, a slight downturn in the economy on the horizon, strain on global logistics, and the volatility of the ever-evolving real estate market show hurdles that may need to be addressed in the near-term future.

How to Track Hot Geographic Trends
The best way to stay up to date for hot geographic trends is to enroll in ThinkLab's Insider program. You'll receive our weekly dose of what's hot and what's not and gain access to our entire library of exclusive design industry data to help you thrive. Sign-up for Insider or contact us to see if your company is already enrolled.

---
Ready to elevate your business strategy with vertical market data? Book a consultation with Olga to unlock the full potential of ThinkLab's industry research for your unique business. Whether you are in marketing, sales, or product development, our
evolving industry knowledge is tailored to drive your success.
Allison Roon and Jessica Jenkins are members of the Research & Content Development team for ThinkLab, the research division of SANDOW Design Group. At ThinkLab, we combine SANDOW Media's incredible reach to the architecture and design community through brands like Interior Design Media, Metropolis, Luxe, and Material Bank with proven market research techniques to uncover relevant trends and opportunities for the design industry. Join in to explore what's next at thinklab.design/join-in.