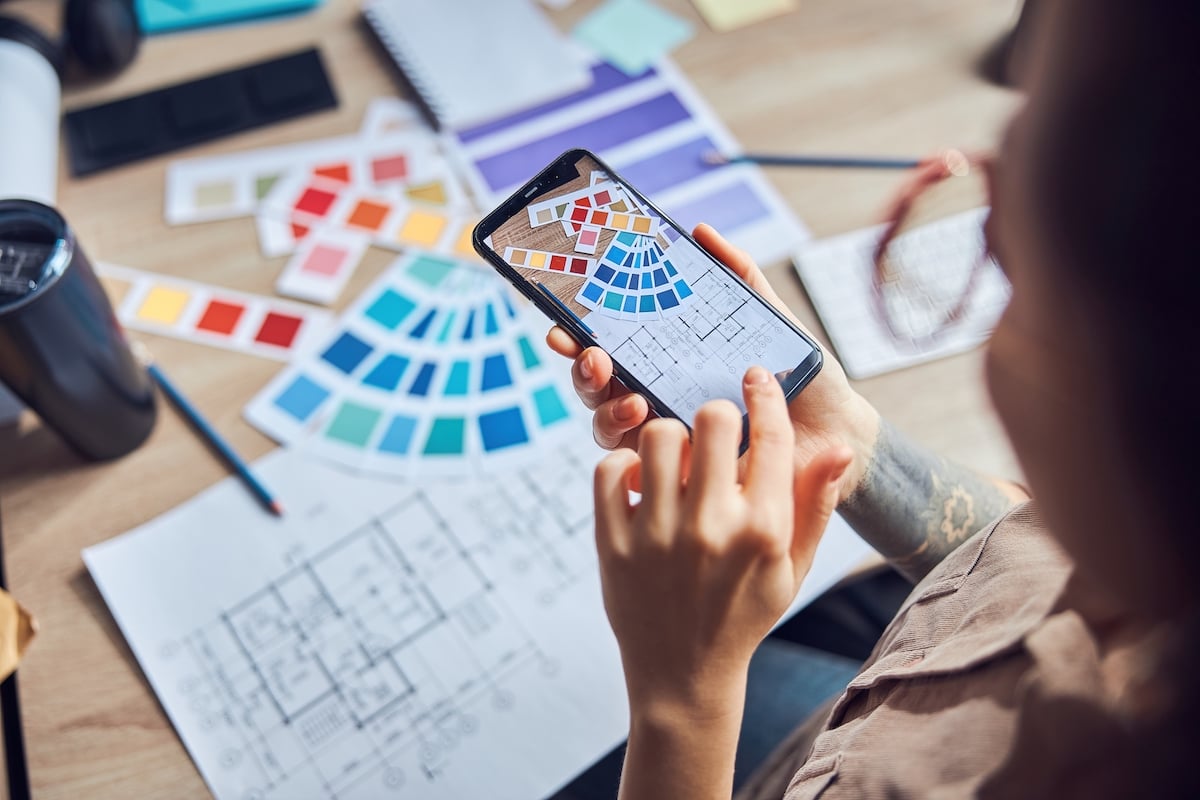 Evidence suggests the contract interiors industry as a whole is on the precipice of change; some may even say "ripe for disruption." Coworking, shifting floor plates, and the Amazon, everything-is-instant, mindset are pushing change even where change doesn't want to be pushed. Everyone, from manufacturers and distributors to A&D and facility managers, is required to do more, faster, and with fewer resources—all while keeping a new "consumer experience" at the forefront. Yet looking at NeoCon this year, one might argue this industry does not appear to be on the precipice of change—and instead is shifting laterally. This article is not your typical "trends review" (though read to the end for our solution), but rather an explanation of why 2019 was perhaps the most perplexing NeoCon yet.
Over the past few years, the rise in ancillary furniture forced new thinking, ranging from wildly different product offerings to new business and distribution models. On the plus side, this has lowered barriers for new and innovative suppliers with fresh designs and creative thinking to enter this space. However, it simultaneously has increased the number of reps calling on specifiers and has made it even more difficult to get in front of the specifiers regardless of what they are selling (carpet, tile, and furniture alike). And as we merge the old ways of thinking with this new mindset, NeoCon has become full of dizzying hallways with blurred lines that even the seasoned veteran may struggle to make sense of—not to mention the new talent entering this complex industry.
Due largely to a series of ironic-yet-understandable-given-the-industry-atmosphere contradictions, this may be the "blurriest" NeoCon yet. Here are five contradictions that start to blur the lines even for the experienced NeoConist.
Standards Matter More as Contract Gets "Softer"
As BIFMA is launching new programs/marketing to help specifiers understand why standards matter visually, the entire furniture side of the industry is looking more residential—also called "soft contract"—than ever before, making it even tougher for the untrained eye to discriminate. Even theMART underlined this blend. While NeoCon typically is billed as "the show for the commercial design industry," featuring contract manufacturers on floors 3, 7, 10, and 11, visitors noted that this year's directory included featured showrooms on floor 6, 14 & 15 (traditionally residential floors). Additionally, floor 1 was busier than ever with new, increasingly retail-like spaces. Byron Morton, VP of leasing for theMART, echoed this by saying, "As contract lines blur, designers can both source and get inspiration from these products."


Systems Manufacturers Go ALL IN on Ancillary
But the dichotomy continues. Historically "systems-driven" furniture manufacturers now lead their showroom presentations with "ancillary" furniture, showing their new collections of brands, such as Herman Miller's "All Together Now" story and retail-like vignettes, in their showrooms (and not a stick of systems furniture to be found, by the way).


Indoor Goes Out and Outdoor Goes In
Manufacturers previously known for indoor lines are now showcasing outdoor spaces, such as Haworth's

space on the plaza

(in conjunction with Sunbrella), which highlighted its new "social spaces" collections (

some indoor and some out

). The biophilia trend from last year continued with a little less "moss-ification" and remained subtle with respite spaces over greenery. This emphasis on rejuvenation from nature underlined that the focus on health and wellness will continue.



Many Are Reframing the Materials Game
The blurred lines of who's who and what they do goes beyond furniture. Invision, typically regarded as a carpet manufacturer, focused its launches on Luxury Vinyl Tile or LVT (a fast-growing segment of the market many are attempting to make new). Carnegie is now offering its Xorel product—known for its wall applications—as an upholstery option called Xorel Knit. MDC, known for decades of experience in the vinyl wall covering arena, showed no wall coverings and led with Zintra acoustical product.

Material Bank space at theMART



Verticals Be Gone!


And, if you once segregated the manufacturers in your mind by vertical market, corporate showrooms now showcase educational products (such as Steelcase). Healthcare product offerings live alongside corporate spaces in showrooms such as the award-winning OFS showroom (with Carolina), KI, or Group LaCasse, and as stated previously, the hospitality and residential influence was everywhere, without boundary.

Haworth on the Plaza, image courtesy of Interior Design magazine.


There certainly were many standout products and innovations to the well-trained eye, but there were also many, many "me too" products in a dizzying number of new and ever-more colorful spaces. As the industry shuffles its definition on who does what in varying product categories, the increasing opportunity arises around PROCESS innovation.
The good news is that we are starting to see new tech tools enter the market that can make sense of the madness for millennial specifiers (and other tech-savvy individuals) that allow them to understand, select, and specify easily without having to learn the complexity that always has been a part of this industry. Steelcase and Herman Miller both recently launched tech platforms allowing their dealers to curate and specify things from their collection of ever-expanding brands on one easy platform. But innovation is not limited to large manufacturers.
This year, Material Bank was arguably the darling of the show, with a retail-minded space on the first floor featuring new ways designers can search and sample materials and included more than 165 brands. This concept-store setting provided a glimpse of the future design firm library; sporting both physical and digital material discovery solutions. Other outside-the-industry, tech-inspired companies like Design Public also are emerging. This company offers a new tech platform for the specification of ancillary furniture that increases communication (and transparency!) between A&D specifiers and furniture dealers. The platform also offers an easy way to find and source European lines (and beyond) as well as to curate and logistically manage those multiple shipments with ease.
There's no doubt that whether you're an industry veteran or elbowing your way into the NeoCon elevators for the first time, it truly is an exciting time to be a part of our industry if you can make sense of the transitional phase we are in. Byron Morton, director of leasing for theMART, leaves us with this inspiration, "As generation Z enters the workforce, they bring with them a new set of ideas as to what physical space should look like and how it should function—a space even more diverse, dynamic, and experiential than even millennials required. This provides the groundwork for a very exciting time for the interiors industry, the A&D community, and the future of NeoCon."
We invite you to join us for our upcoming webinar, where ThinkLab, the new research division of Interior Design Media, will help make sense of NeoCon 2019. Rest assured, this will go beyond "traditional" recaps of the show. We'll be covering the top 10 trends, sharing examples of industry shifts, and drilling down to implications that help us uncover the leading indicators of where this great industry is headed.
Amanda Schneider is President of ThinkLab, the research division of Interior Design magazine. At ThinkLab, we combine Interior Design magazine's incredible reach within the architecture and design community with proven market research techniques to uncover relevant trends and opportunities that connect back to brand and business goals in a thought-provoking, creative, and actionable way. Join in to know what's next.
This article originally was published in Bellow Press and was reprinted here with permissions.