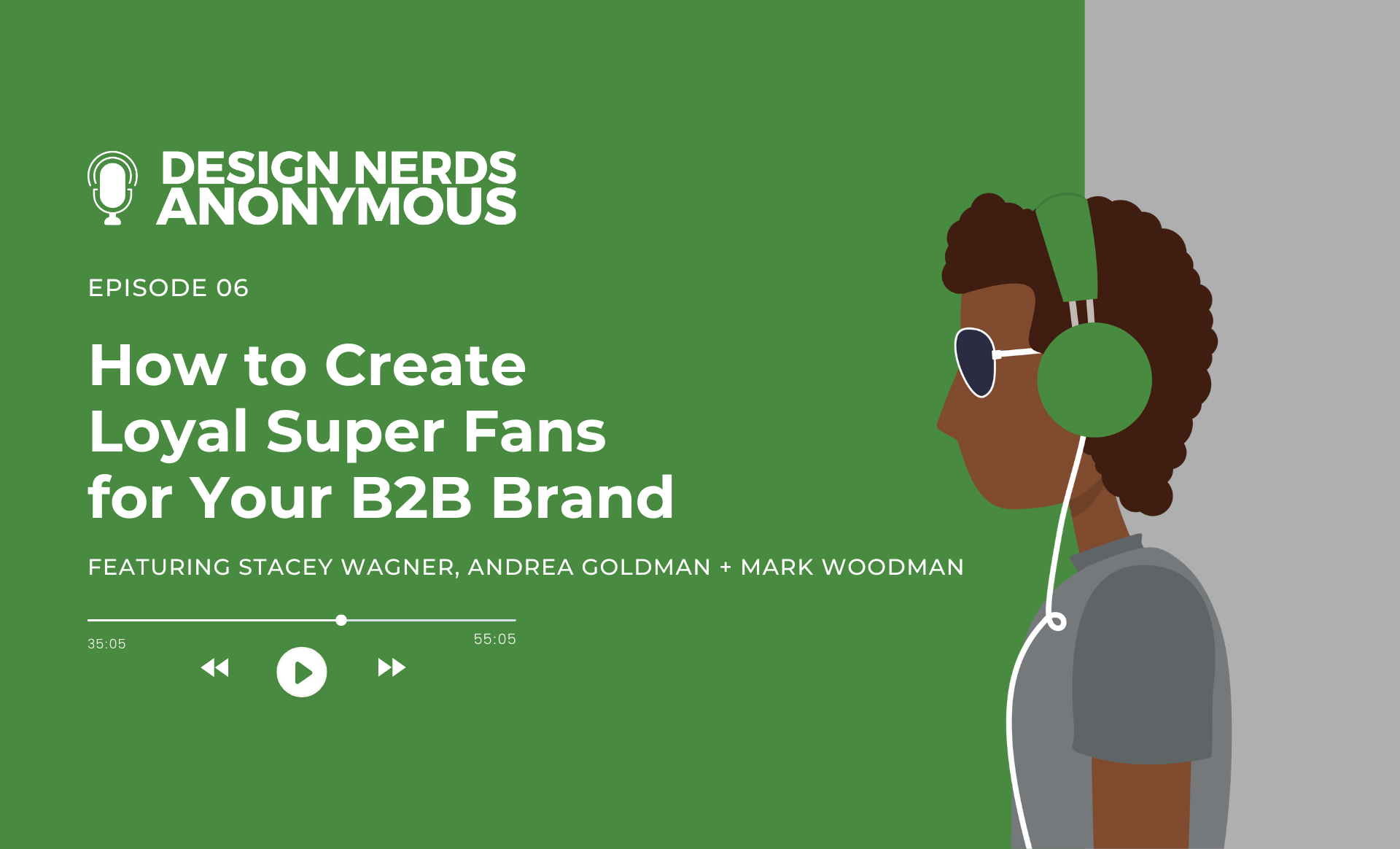 How to Create Loyal Superfans Of Your B2B Brand
The customer service model that will enhance your brand
In this episode, ThinkLab interviews Zappos chief experience officer Stacey Wagneron what B2B companies can learn from the retailer's renowned customer service model, which has won them legions of superfans. We also speak to two residential designers —Mark Woodman and Andrea Goldman—about what they look for in a brand partner and the new roles that innovative brands are creating in response to recent disruptions.

Subscribe to view future episodes here:
Design Nerds Anonymous Podcast
Season 4, Episode 06 Show Notes

Our first guest, Stacey Wagner, chief experience officer for Zappos, explains the retailer's driving ethos as a service company first and foremost. He shares four key insights for inspiring brand loyalty, such as empowering employees to personalize their interactions with customers. He also stresses the need for collecting data during these interactions to learn what customers are having trouble with and to continue to innovate.
In chapter two, this episode explores brand loyalty in the design industry in a mini round table with Mark Woodman, an interior designer and trend forecaster based outside Washington,D.C., and Andrea Goldman, a luxury interior designer located outside of Chicago. For Mark, product brands earn his loyalty when they demonstrate their own loyalty, both to designers and to their own employees. For Andrea, she seeks consistency over all else: consistency in the quality of the product and in the communication with the main point person.
Highlights from this episode:
[8:00] "If you're truly continuing to try to raise the bar for your customers, getting it right the first time and making it as seamless and as easy as possible on that first go-round is paramount."

[11:27]Stacey details a number of challenges retailers are currently facing.

[23:42] Mark describes how supply chain issues have changed expectations for immediate results.

[26:05] Andrea explains the new procurement role her design firm created in response to the pandemic.
Connect with our expert guests on LinkedIn:
Take Action on this Episode
Be the first in line to get our cutting-edge research on specifier personas: Specifer Personas for the Design Industry
This season of Design Nerds Anonymous is brought to you by Mannington Commercial, theMART, and NeoCon, companies doing big things to move the design industry forward.
Download our leading-edge playbook: 5 Personas and 50 Ways to Design Their Phygital Journey.
Design Nerds Anonymous is a proud member of the SURROUND Podcast Network. Discover more shows from SURROUND at surroundpodcasts.com. This episode of Design Nerds Anonymous was produced and edited by SANDOW Design Group, with music from Blue Dot Sessions. Special thanks to the podcast production team: Hannah Viti, Wize Grazette, and Samantha Sager.
---
Special thanks to our podcast season sponsors,  Mannington Commercial, theMART, and NeoCon – companies doing big things to move the design industry forward.