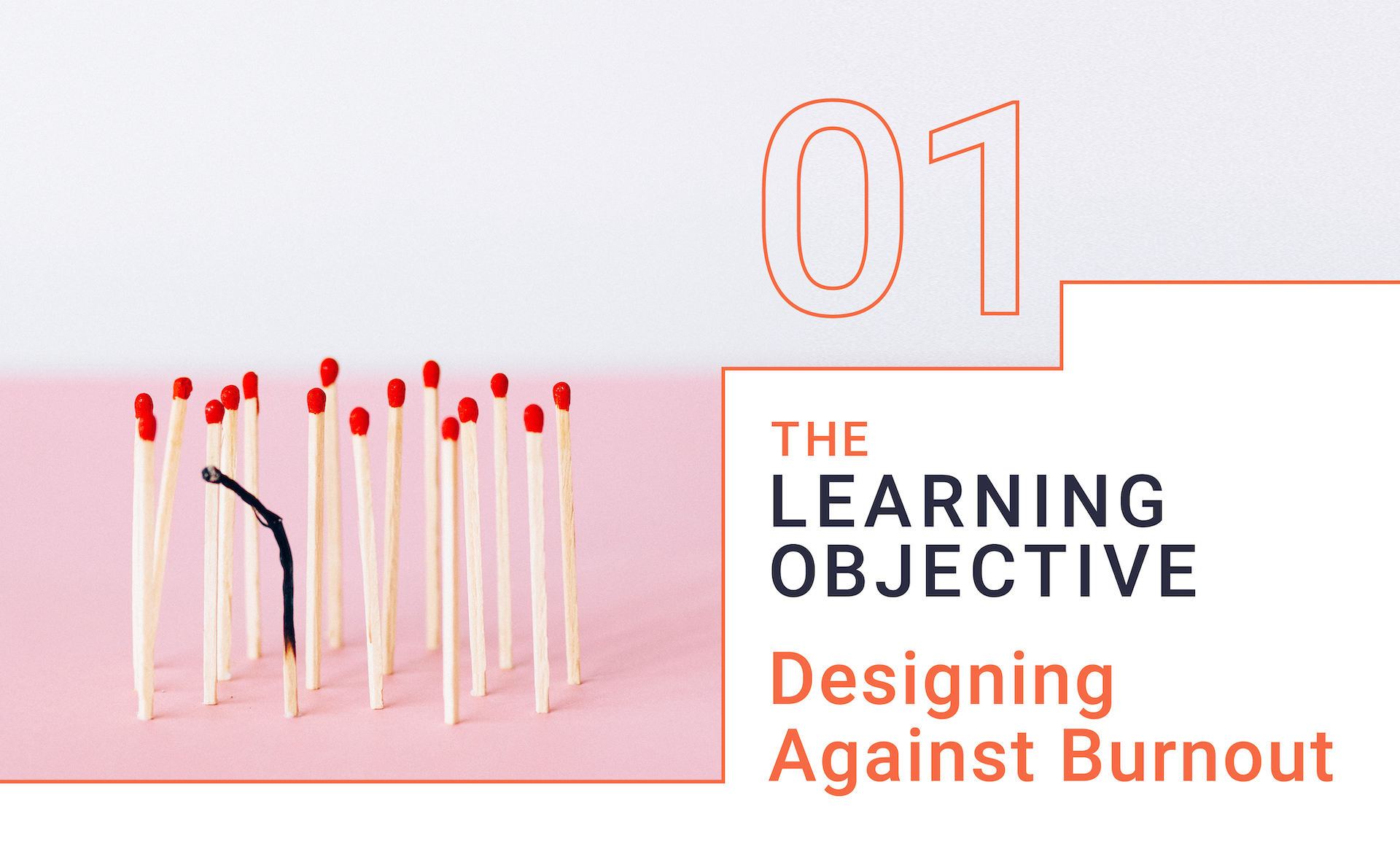 Designing Against Burnout
How to work in harmony with your creativity
Passion-driven people + a culture of overwork = the perfect recipe for burnout. ThinkLab's Meredith Campbell interviews workplace and culture experts to share how you can reduce the risk of burnout, unlock creative problem solving and improve your work rhythm in this accredited CEU podcast episode, presented by Delta Faucets.
Accredited for: IDCEC, AIA | 0.5 CEU/0.5 LU
Subscribe to view future episodes here:
The Learning Objective CEU Podcast
Season 1, Episode 01 Show Notes

Did you know a study measuring burnout in professions rated interior designers among the highest in exhaustion?
In this episode, we connect with Jennifer Moss, author of The Burnout Epidemic, to explore how a culture and legacy of overwork contribute to major burnout in the interior design industry. She describes how leaders can recognize the standards they're modeling for their employees, and shares findings from her research.
We're also joined by Rahaf Harfoush, author of Humane Productivity, as she spells out the four stages of the creative process and shares recommendations for countering "productivity propaganda." She stresses the importance of protecting yourself from burnout, an especially crucial goal for creatives, and highlights how to figure out your most effective work rhythm.
After listening, you will be able to:
Analyze the six root causes of burnout.

Identify the personality types and groups that tend to be most prone to burnout.

Assess how leaders and organizations can combat burnout.

Design your own performance cycles to work in harmony with creativity.
Take the Quiz
Want CEU credit for listening? Click here to take the quiz and earn your certificate of completion.
How it Works
If this is your first audio-CEU experience you might have some questions – like, "Can I really get CEU credit for listening to a podcast?" and "How exactly does this whole CEU podcast thing work?" And the answer is yes, you CAN earn CEU credits for tuning in and the process is quick and easy.
Here's how to complete your entire CEU podcast process in 4 simple steps:
Listen to the episode





Sign in at

this link

to take a short, 5 question quiz




* Scoring an 80% or above on the quiz will earn you 0.5 CEU/0.5 LU





Upon passing the quiz, receive your certificate of completion via email from CEU sponsor Delta Faucets
That's it! An entire CEU done in less than half an hour.
Connect with our expert guests on LinkedIn:
---

Special thanks to our CEU episode sponsor, Delta Faucet Company, for partnering with us to provide valuable insights on compelling topics for the design industry.