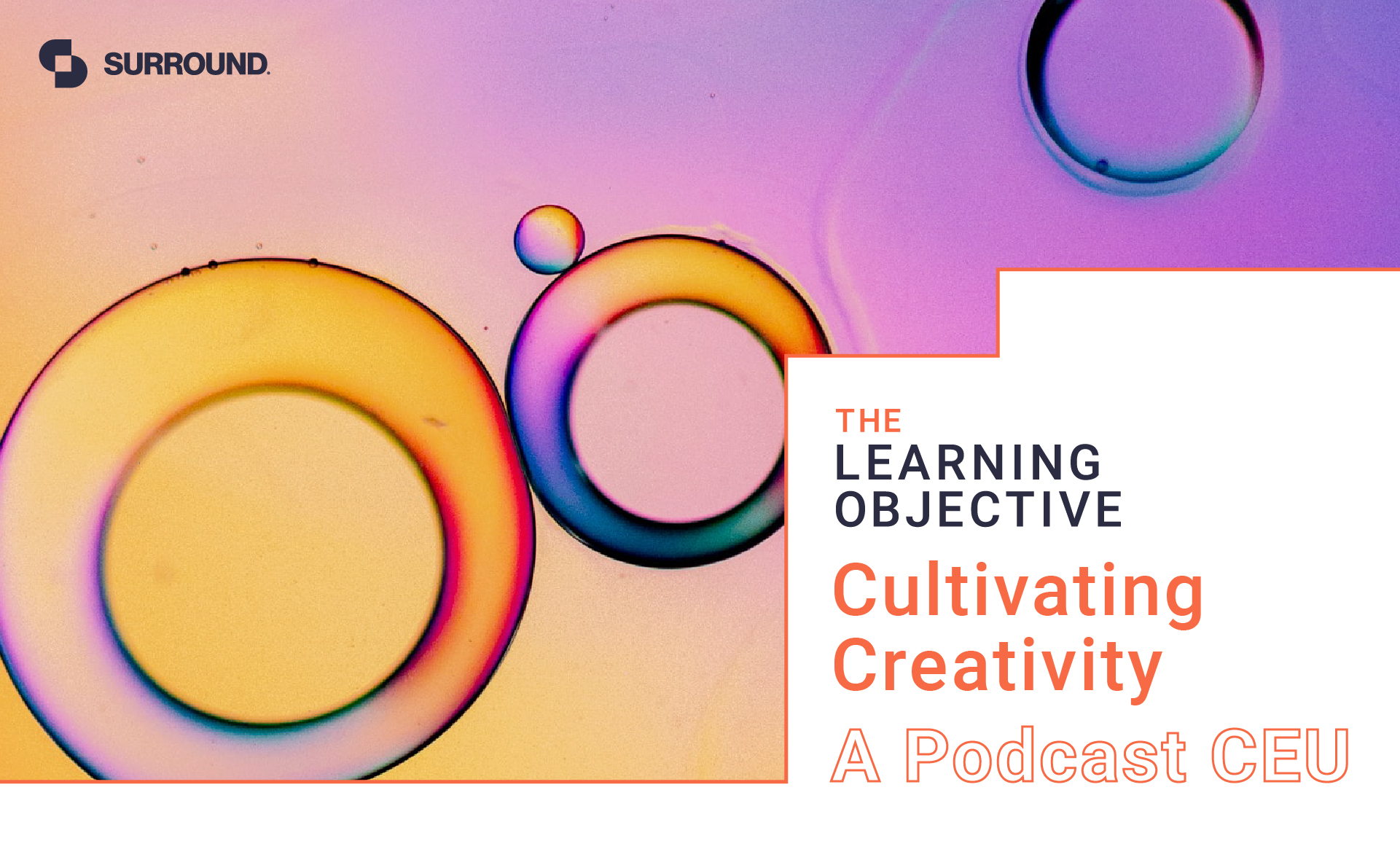 Cultivating Creativity
How to fuel your team's creative output.
In this episode, presented by Keilhauer, ThinkLab's Meredith Campbell interviews designer Alanna Call and creativity researcher Keith Sawyer on how to foster the superpower of creativity and combat constraints on creative output.
Accredited for: IDCEC, AIA | 0.5 CEU/0.5 LU
Subscribe to view future episodes here:
The Learning Objective CEU Podcast
Season 1, Episode 05 Show Notes

Why true creativity doesn't come from "light bulb moments."
In this episode, we connect with Alanna Call, creative lead and storyteller at CID Design Group. She identifies the external pressures that are making it difficult for creativity to flourish in the design industry. And she shares the unique ways in which how her hospitality and branding firm is cultivating creativity — including placing a special importance on research and future-proofing.
Our second guest is Keith Sawyer, professor at the University of North Carolina at Chapel Hill and a creativity researcher who has spent the past 10 years studying how people become designers and architects at universities. He describes common features of creative groups across disciplines and explains how four elements — technology, expectations, expertise, and deadlines — are currently constraining creativity.
After listening, you will be able to:
Identify the constraints happening in the world around us that are impacting creativity.

Assess how design teams can find creativity and innovation despite outside pressures.

Examine real-life examples of harnessing creativity "on demand" in projects.

Evaluate ways that groups can have the greatest creative output.
Take the Quiz
Want CEU credit for listening? Click here to take the quiz and earn your certificate of completion.
How it Works
If this is your first audio-CEU experience you might have some questions – like, "Can I really get CEU credit for listening to a podcast?" and "How exactly does this whole CEU podcast thing work?" And the answer is yes, you CAN earn CEU credits for tuning in and the process is quick and easy.
Here's how to complete your entire CEU podcast process in 4 simple steps:
Listen to the episode





Visit

this link

to take a short, 5 question quiz




* Scoring an 80% or above on the quiz will earn you 0.5 CEU/0.5 LU





Upon passing the quiz, receive your certificate of completion via email from CEU sponsor Keilhauer
That's it! An entire CEU done in less than half an hour.
Connect with our expert guests on LinkedIn:
---

Special thanks to our CEU episode sponsor, Keilhauer, for partnering with us to provide valuable insights on compelling topics for the design industry.