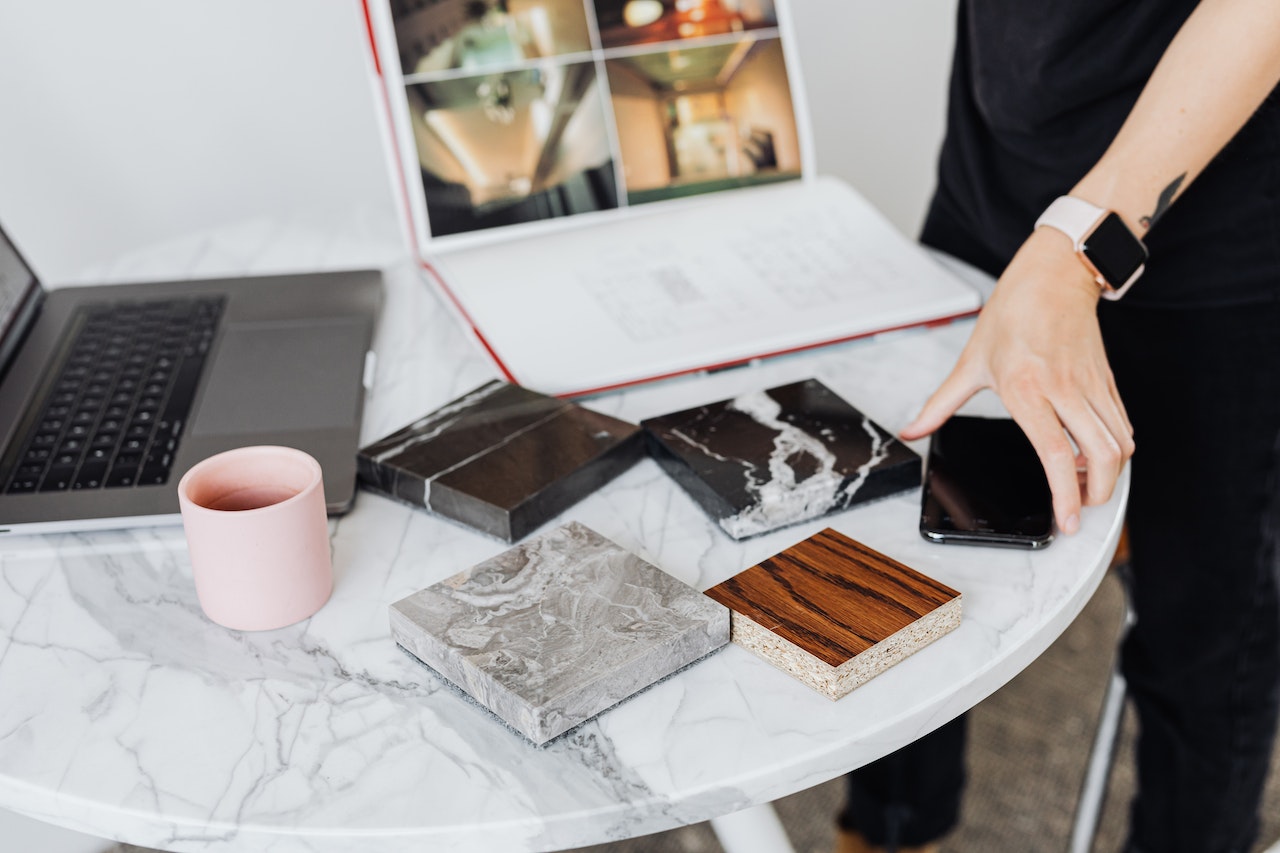 Calling on Architects and Designers
Mpowered Podcast, Episode 01 Show Notes
Welcome to Mpowered, the podcast brought to you by Material Bank and created by ThinkLab.
In this bite-sized episode, we tackle the question,"Why call on architects and designers?" Host Amanda Schneider shares an expert look at 3 actionable ideas for B2B reps calling on architects and designers with an eye toward creating an experience, the importance of playing the long game, and asking for the business while building relationships.
Subscribe to view future episodes here:
Resources Mentioned
Have a Question?
If you have a question or topic you'd like us to tackle on air, we'd love to hear from you. Simply direct-message Material Bank on Instagram with your success story or question through the messaging function.

---
Transcript
Welcome to Mpowered, the podcast brought to you by Material Bank and created by ThinkLab. This is your new weekly dose of bite-sized actionable insights to help you succeed as a B2B rep. I'm this week's host, Amanda Schneider, founder and president at ThinkLab.
Each week we'll answer one question, many of them submitted by you. Want to join in? We'll share details about how to submit your question at the end of this episode.
Our question this week: Why call on architects and designers?
Did you know designers and architects specify more than $80 billion worth of product annually? Add to that they're incredibly loyal and passionate about many of the things that this industry was built upon: quality, longevity, durability, great design, and sustainability.
And that's an empowering statistic to share with your A&D clients, to consider their sheer power and how their decisions will shape the future. In fact, recent insights from Metropolis magazine estimate that by 2050, the interior design industry will have influence over almost one-tenth of the world's carbon emissions. This is largely due to the refresh cycle for interiors spaces. The power of our choices matter!
So, what does this mean for you in your role as a sales rep? Put simply: The A&D sale is different. Here are three actionable ideas to start with when it comes to calling on architects and designers.
Create an experience:

While we're all consumers in our daily lives, the B2B sale is quite simply more complex. And when you're calling on A&D, you are actually selling to someone who's not buying anything. But as we heard in the statistics about their buying power, their power to recommend is incredible. But, in order to stand out, you must be memorable — in a good way. This means convey confidence, speak in a language that lets them know you "get" their world, and find ways to consistently surprise and delight them.



Play the long game:

One caveat if you're tackling A&D as a sales strategy: This is a marathon, not a sprint. If you are brand new to calling on A&D, congrats! Because they

love

discovering new things. But as those of you who are seasoned reps know, greater than their intense passion for product is their need to look good in front of their clients (more on this in a later episode). So make sure your selling tools inspire this mindset, but more importantly that your internal systems are aligned to deliver on what you say you will. We often say the goal with A&D is "Help me, don't teach me." You must provide knowledge and service, demonstrate responsiveness and reliability, and above all,

always

help them find

design solutions

over pitching products.



Ask for the business:

Many reps who call on A&D are great relationship builders, but many also struggle to turn great relationships into business. We use the analogy of the butterfly and the mosquito. Both are bugs, but one is beautiful and the other you want to swat. The key to calling on A&D is being an ever-present butterfly, and not something they want to shoo away. Make sure when you ask for the business, you reinforce the benefits of working with you and your brand and frame it with their best interests in mind.
I want to take a moment to thank you for listening in and invite you to listen in each week for more tips and tidbits to empower you as a rep.
---

Special thanks to Material Bank for partnering with us to provide bite-size, valuable insights for B2B reps in the interior design industry.