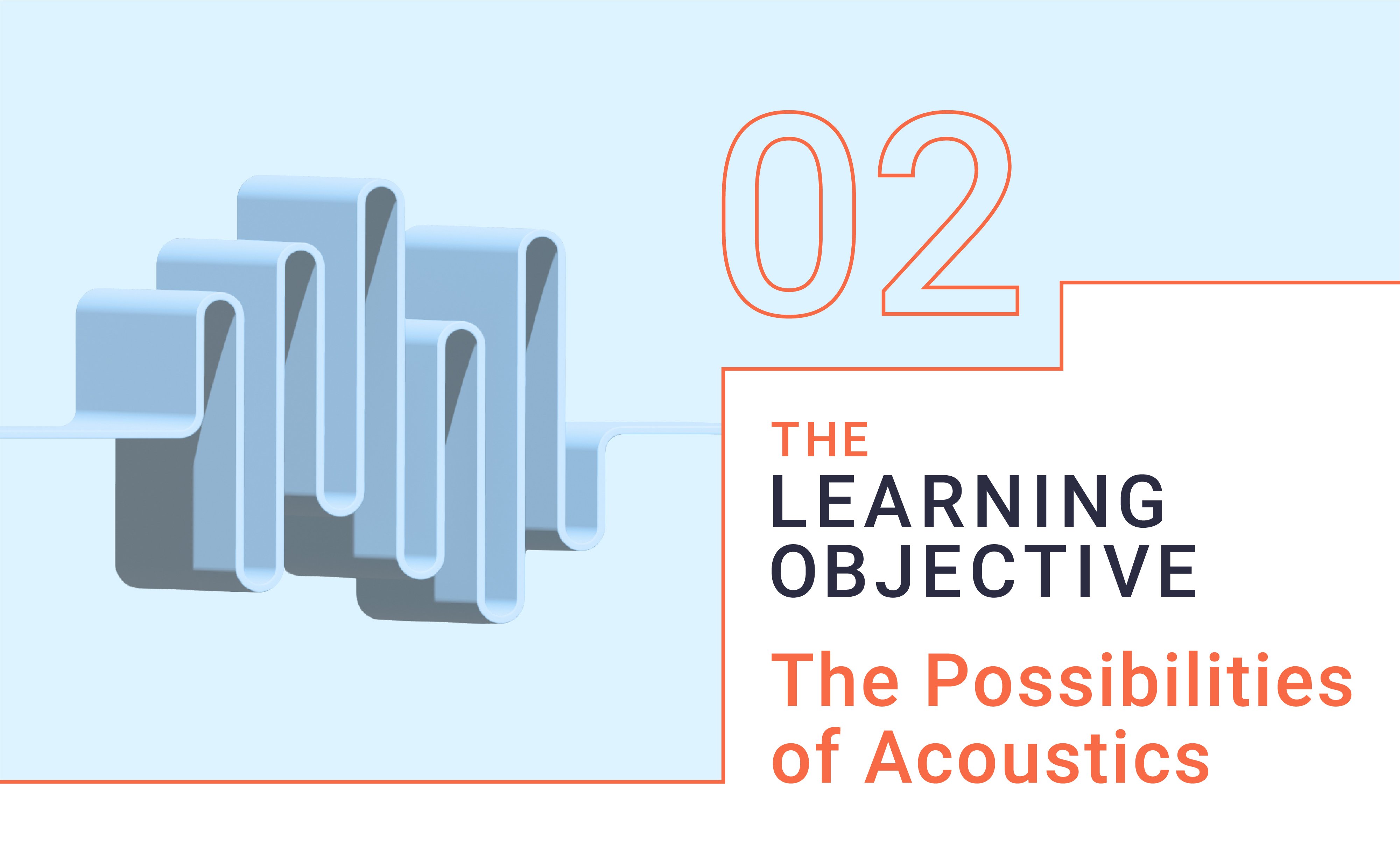 The Possibilities of Acoustics
What's next for acoustics in the built environment
In this episode, presented by 3form,ThinkLab digs into interviews Zackery Belanger, an expert in acoustic architecture and founder of Arcgeometer, to demystify how acoustics work in the built environment with an engaging discussion on how acoustics work in a space, how to measure them, and why there's a limit to how precise we can get – as well as what's next for the future of acoustics and the built environment.
Accredited for: IDCEC, AIA | 0.5 CEU/0.5 LU
Subscribe to view future episodes here:
The Learning Objective CEU Podcast
Season 1, Episode 02 Show Notes

Did you know a study measuring burnout in professions rated interior designers among the highest in exhaustion?
Tune in as Belanger explains the three main parameters for measuring sound: reverberation, level, and noise reduction coefficient (NRC). But just as importantly, he stresses that designers should consider the array of tools we have available as helpful guides, keeping in mind that there is no precise target to hit for a room to be successful.
Balenger also describes how auralization simulations work and how they can help designers before a room is even complete, talking listeners through clips of three simulations. And he encourages designers with recommendationson how to navigate the gray areas of acoustics and when to do so in the process.
After listening, you will be able to:
Point out the "blurry" aspects of acoustics, such as the human perception of sound.

Identify the precise tools and measurements available in acoustics.

Outline when to bring in an expert and how to incorporate acoustic products.

Evaluate how you can "design in the right direction" for the times you don't have access to an expert.
Take the Quiz
Want CEU credit for listening? Click here to take the quiz and earn your certificate of completion.
How it Works
If this is your first audio-CEU experience you might have some questions – like, "Can I really get CEU credit for listening to a podcast?" and "How exactly does this whole CEU podcast thing work?" And the answer is yes, you CAN earn CEU credits for tuning in and the process is quick and easy.
Here's how to complete your entire CEU podcast process in 4 simple steps:
Listen to the episode





Sign in at

this link

to take a short, 5 question quiz




* Scoring an 80% or above on the quiz will earn you 0.5 CEU/0.5 LU





Upon passing the quiz, receive your certificate of completion via email from CEU sponsor Delta Faucets
That's it! An entire CEU done in less than half an hour.
Connect with our expert guest on LinkedIn:
---

Special thanks to our CEU episode sponsor, 3form, for partnering with us to provide valuable insights on compelling topics for the design industry.