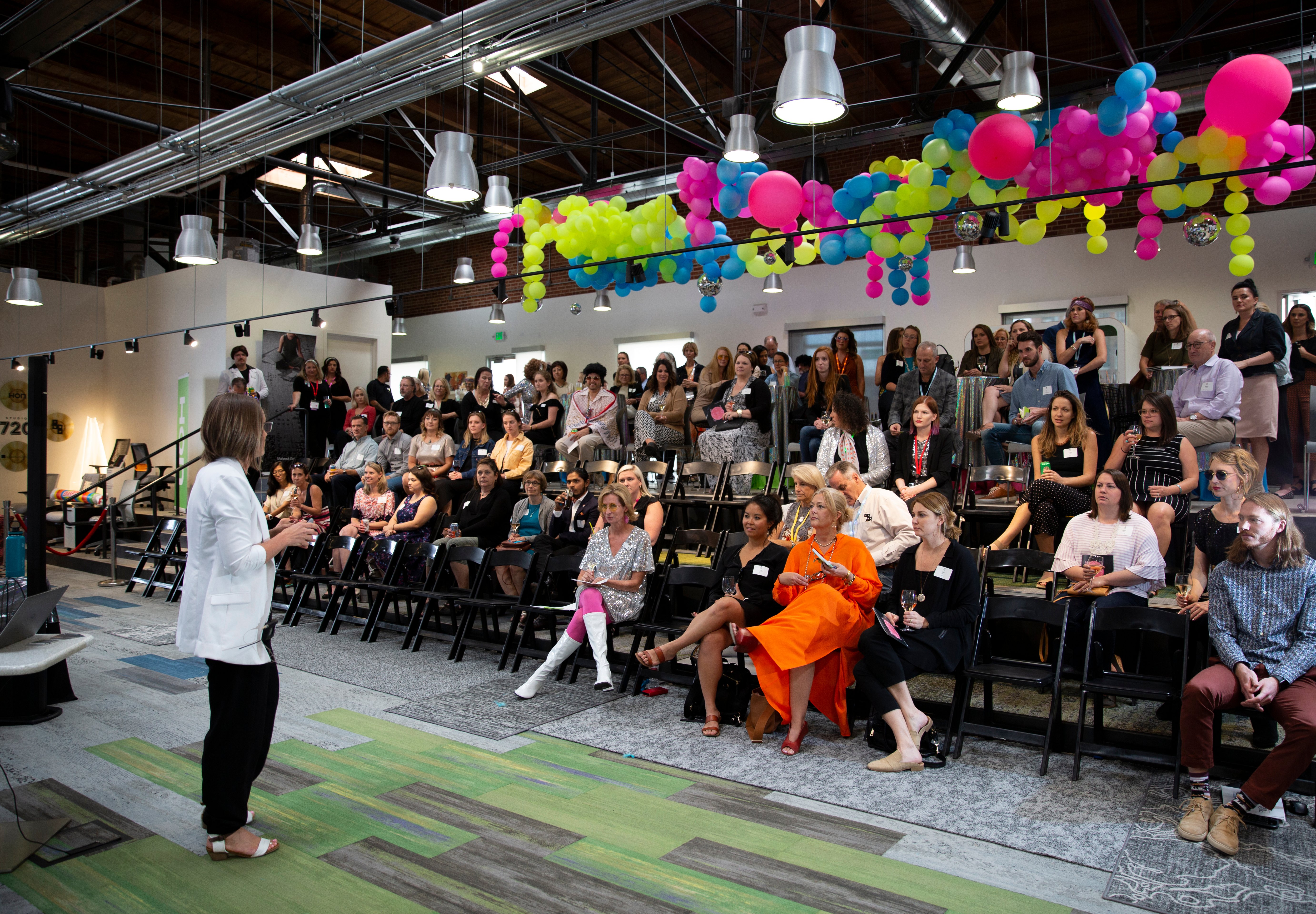 Fresh off the heels of a jam-packed summer complete with a bustling NeoCon experience and a revolving door of new ideas that manifested from arguably the industry's largest trade show came a refreshing take on networking and ideology. This year's NeoCan't event took place in Denver, with a lively disco theme to kick. But fancy attire and glitzy disco balls weren't the only appeals of the 11th annual edition of the event, which garnered nearly 70 different brands across a variety of manufacturers in textiles, furniture, and flooring, among others.

As Traci Lounsbury, principal and owner of ELEMENTS, explains, "The value of the event is the idea that you have limited space. Because of this, manufacturers whittle down their showcase to the best of the best. It's an energizing and elevated event that allows for casual conversations alongside intimate networking that is, in many ways, a welcomed break from the hustle and bustle of NeoCon."


The value of networking in a connection-based industry
The design industry is advancing at the speed of light. Processes are getting automated, timelines are being crunched, and the need to do more with less is more relevant today than ever before. And yet that need for a one-on-one, personal connection with dealer reps remains a driving factor in decision-making. NeoCan't, with its intimate setting, provides the ideal landscape to foster these personal relationships.

As event attendee Rhiannon Roberson, IIDA, WELL AP™, COEE, furniture specialist at Davis Partnership Architects, puts it, "One of the main perks of attending NeoCan't is the opportunity to connect more with local reps and designers. It has a more intimate setting where you can learn the story of newly released products without the chaos that Neocon can generally feel like. It's great to be able to see and chat with local reps and reconnect after what is usually a hectic summer."

Custom design demands a fresh, new arsenal of ideas
Recent research suggests that 92 percent of specifiers say that the demand for custom furniture is either rising or staying the same. And with this drive for custom comes a new level of pressure on designers, who desire new sources of ideas to uniquely curate each individual space.

Roberson shares that NeoCan't provided just that opportunity. "The reps have the opportunity to learn what was most coveted at Neocon and bring it back to showcase to local designers. It really gives everyone the opportunity to see what was viewed as successful at the big show or what we think was most relevant to our specific market. As designers, we learn to rely on our reps to help us through projects, and being able to reconnect with them at a local event is really heartening. Often when in Chicago you'll see a designer or rep friend through the sea of people roaming the hallways but never get the opportunity to speak with them. This is a much more placid event."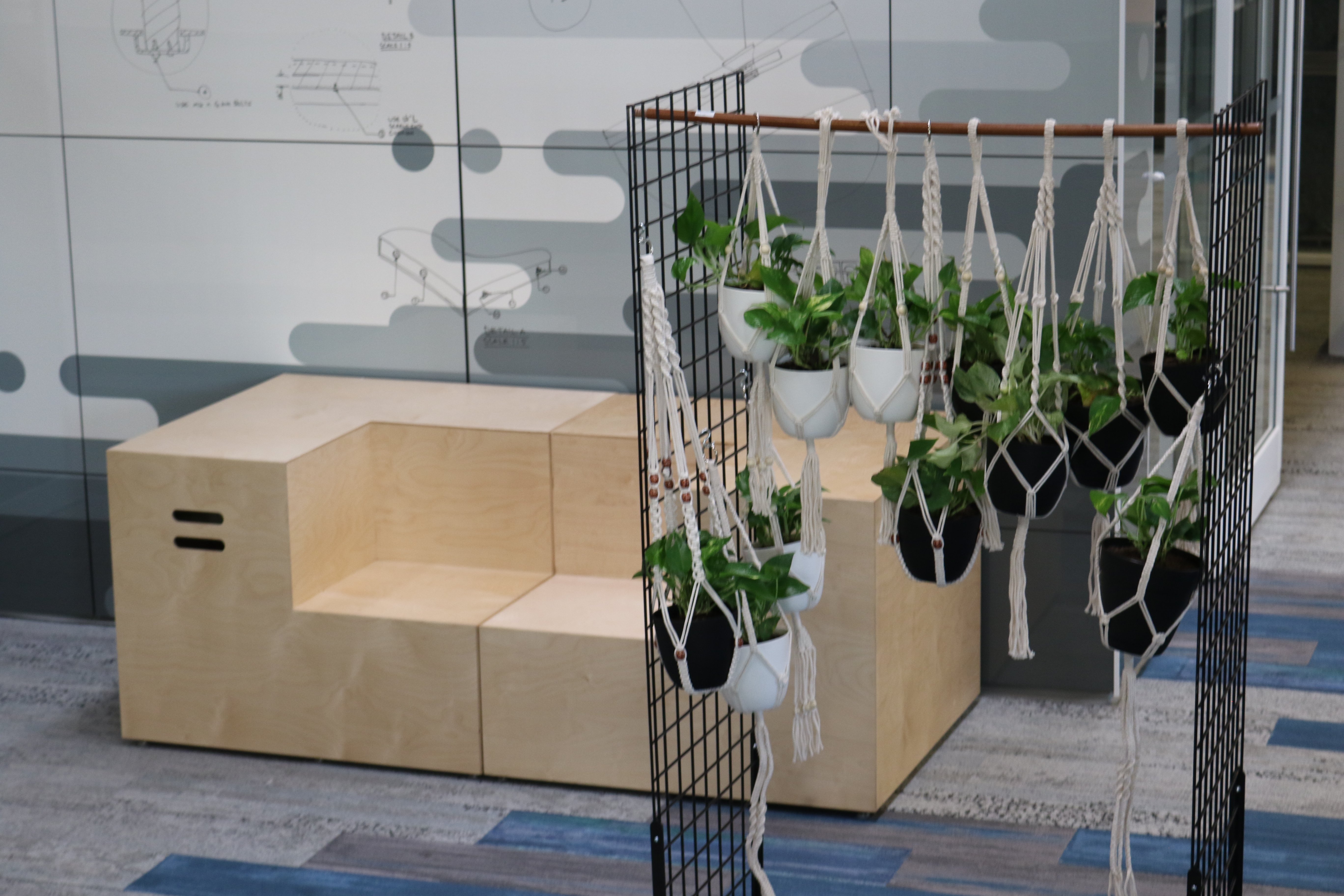 NeoCan't provided an intimate setting to showcase some of the industry's latest trends, such as biophilia and the need for respite.

Ancillary remains the star of the show
We already know that ancillary is on the rise. In fact, 86 percent of surveyed respondents agree that corporate environments are evolving to have a more residential look and feel—a driving factor for the increase of ancillary across the floor plate. Yet the way in which ancillary is being showcased at events like NeoCan't is telling of the future of our industry.

As Roberson puts it, "It's not news that ancillary is no longer ancillary. The majority of product showcased included items like lounge seating, occasional tables, and even accessories. I think the only pieces of systems furniture I saw were really the ones that just happened to exist in the space already. Each rep had the opportunity to create their own vignette, which has become so popular in our industry."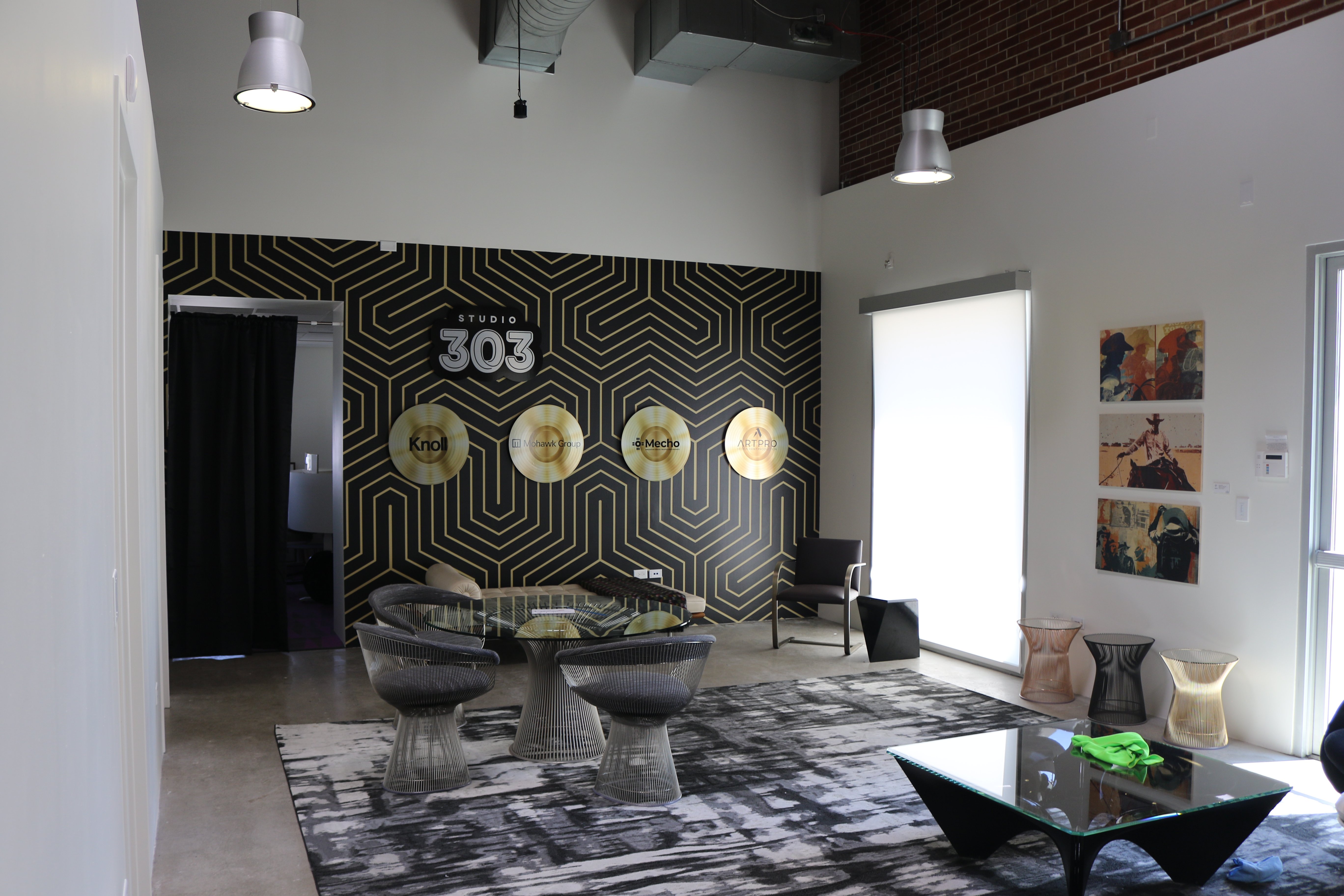 NeoCan't highlighted the increased presence of lounge areas in corporate design.

Insights into the future of materiality
And while NeoCan't demonstrated the industry-wide shifts we're seeing in ancillary; it was equally as telling of the future of materiality. As Roberson explains, "I think the days of matching woods and metals and even entire sets of furniture are long gone. The evolution of materials and the ability to get materials from across the globe in a less expensive way has allowed designers to really curate looks that might have one day been considered disparate, but now trained eyes can see how they can create a flow and excitement to our designs. Technology has really advanced materiality. There's been a huge jump in products that can be made in different ways that we have the opportunity to use textiles and other materials once not suitable for commercial design."

Produced by ELEMENTS, the show is designed to take the traditional furniture dealership to the next level. Beyond the standard furniture products ELEMENTS' mission is to differentiate the dealer experience through offerings like floor covering, audiovisual solutions, premanufactured construction, artwork and environmental graphics, and even unique services like Doris Research, a firm dedicated to analyzing the intricacies of the workplace to help it best function for its occupants.

Following in the footsteps of this trendsetting company, participants of the show mirrored this innovative thinking. In terms of showrooms demonstrating the creative use of these principals, Sara Miller, flooring account manager for ELEMENTS, shares that the displays were equally as unique as they were indicative of the future of design. "With an introduction of new materials and production methods, Patcraft dazzled with Deconstructed Felt, a burlap-woven, multidimensional play on depth of pattern and design. Likewise, Mohawk changed the game with Sakori, a textured woven LVT that provides a 3-D experience in both look and touch."

In today's fast-paced society, events like NeoCan't help us slow down and appreciate the intimate connection that drives our passion for design. As Lounsbury puts it, "Designers want to see product. But what they get excited about is the different and unique offerings. NeoCan't provides a differentiated opportunity to bring each brand alive through the masterful connection of themes like ancillary, materiality, and good old-fashioned networking."
Featured image: ThinkLab President, Amanda Schneider, speaks on leading industry disrupters and the need to reinvent the client experience.

This article originally was published in Bellow Press and was reposted here with permissions.

Amanda Schneider is President of ThinkLab, the research division of Interior Design magazine. At ThinkLab, we combine Interior Design magazine's incredible reach within the architecture and design community with proven market research techniques to uncover relevant trends and opportunities that connect back to brand and business goals in a thought-provoking, creative, and actionable way. Join in to know what's next at thinklab.design/join-in.