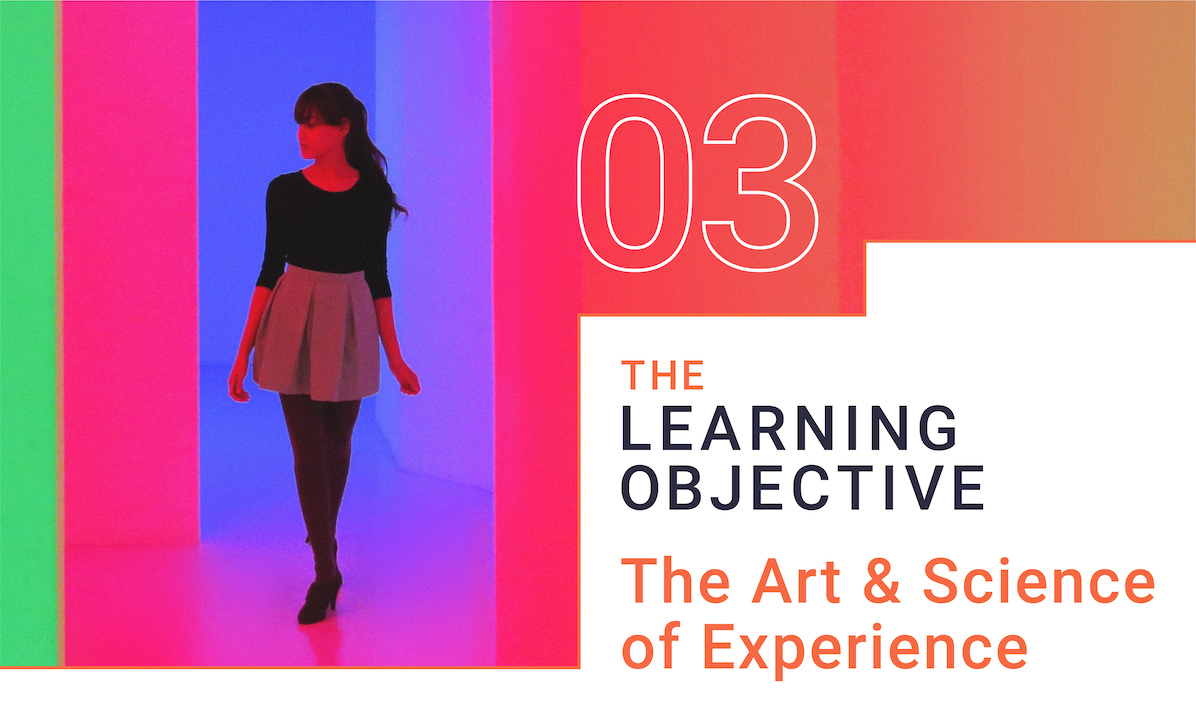 The Art & Science of Experience
Biological & theatrical approach to designing spaces
In this episode, presented by Mannington Commercial, ThinkLab breaks down experiential spaces in interior design with a look at new implementations and its growing influence across design sectors.
Host Meredith Campbell interviews two experts in the emerging field of neuroaesthetics: Susan Magsamen, the director of Johns Hopkins' International Arts + Mind Lab, and Suchi Reddy, architect and founder of Reddymade. They explain how neuroaesthetics can provide clues about how our bodies respond to design on a biological level. ThinkLab also speaks with David Rockwell, founder of Rockwell Group, who discusses his multidisciplinary approach to design, creating memorable experiences blending both theater and architecture.
Accredited for: IDCEC, AIA | 0.5 CEU/0.5 LU
Subscribe to view future episodes here:
The Learning Objective CEU Podcast
Season 1, Episode 03 Show Notes

Did you know survey conducted in 2018 revealed that 74% of Americans say they prioritize experiences over products in their consumer lives?
Tune in as Magsamen and Reddy describe their unique exhibit, "A Space for Being," hosted at Milan's Salone del Mobile design fair. Their team designed three separate spaces, each evoking a different emotional experience by using contrasting visuals, sounds, and smells. Visitors wore a custom wristband that recorded their biometric data to see where they felt most at ease — with surprising results. Magsamen and Reddy discuss how these sorts of insights can influence design thinking and how to use new technology to innovate.
Then, Rockwell shares his own perspective on what matters most when creating an engaging experience, whether in designing interiors or theater set design. His focus is on how stories are told and places are formed, and for great design in both fields, he recommends asking how you want the audience to feel. He also looks to the future and discusses his expectations for new forms of public spaces that will appear after the pandemic.
After listening, you will be able to:
Identify what

neuroaesthetics

is and how it can be used in architecture and interiors.

Examine projects where

neuroaesthetics

and biometric data were used to inform participants' unique experiences.

Evaluate how you can use data and technology in projects to measure experience and influence outcomes.

Point out the six ways that architecture can draw from theater in creating experience.
Take the Quiz
Want CEU credit for listening? Click here to take the quiz and earn your certificate of completion.
How it Works
If this is your first audio-CEU experience you might have some questions – like, "Can I really get CEU credit for listening to a podcast?" and "How exactly does this whole CEU podcast thing work?" And the answer is yes, you CAN earn CEU credits for tuning in and the process is quick and easy.
Here's how to complete your entire CEU podcast process in 4 simple steps:
Listen to the episode





Sign in at

this link

to take a short, 5 question quiz




* Scoring an 80% or above on the quiz will earn you 0.5 CEU/0.5 LU





Upon passing the quiz, receive your certificate of completion via email from CEU sponsor Mannington Commercial
That's it! An entire CEU done in less than half an hour.
Connect with our expert guest on LinkedIn:
---

Special thanks to our CEU episode sponsor, Mannington Commercial , for partnering with us to provide valuable insights on compelling topics for the design industry.