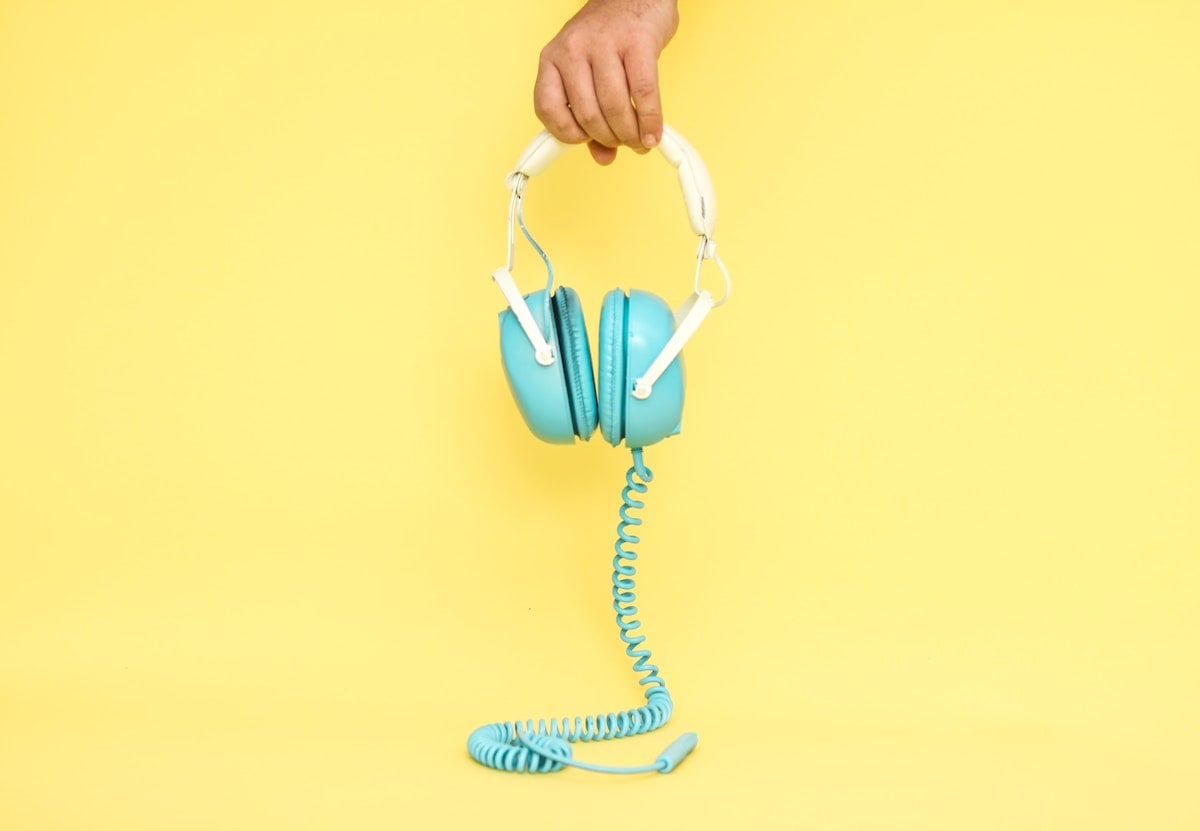 The Best Design Industry Podcasts of 2021
When it comes to finding design inspiration, the experience doesn't always have to be visual to spark creativity. Podcasts might not be the first thing you think of when searching for design-centric content. But we think – maybe they should be!
After all, reading takes all of your attention, and so does watching video. But podcasts allow you to appreciate new ideas in design while you multitask — redlining drawings, doing household chores, commuting, exercising — really, anything that doesn't require you to "hear yourself think."
Or perhaps you haven't been listening to podcasts about design because you just didn't know where to find them. The good news? The commercial interior design industry is finally embracing the podcast genre and producing many insightful options, ranging in topics from growing your business to innovation to global sustainability.
If you're looking to be inspired by top creative minds, design podcasts might just be the perfect addition to your queue.


Here are the 12 best design industry podcasts you should be listening to:
Practice Disrupted – Gābl Media
In this podcast, architect and design strategist Evelyn Lee and architecture business strategy consultant Je'Nen Chastain help their audience rethink how to operate within the architecture industry. They explore how advances in technology, new practices, and cultural shifts are allowing people to change their business models. Each episode features an industry leader.
The Weekly Take – CBRE
This podcast pulls from deep research and insights from the largest global commercial real estate firms. Host Spencer Levy invites economic, subject matter, and industry experts to share their distinct views on what matters most today in commercial real estate. Want more insights? We also suggest Cushman & Wakefield's What's Next in Corporate Real Estate.
Design Is Everywhere – Design Museum Everywhere
This podcast focuses on harnessing the power of design to change the world and make an impact. Some of the topics that hosts Sam Aquillano (founder and executive director at Design Museum Everywhere) and Liz Pawlak (executive director of Friends of Prescott) discuss include healthcare, social impact, entrepreneurship, education, and more.
Design Nerds Anonymous – ThinkLab
We'd be remiss if we didn't mention our own podcast here – after all, our goal for each episode is to spark curiosity at the intersection of business and design and to tackle the biggest issues that matter most to the industry. This design podcast provides inspiration for your business, fuel for your design process, and connection with people and ideas for positive disruption. Episodes are released by seasons: The first season explored themes like technology and how the biggest innovations will come from process over product innovation. Season two digs deeper into business development in an increasingly digital era. Tune in for the topics that matter most to the design industry as a whole.
Business of Home Podcast – Business of Home
Hosted by Dennis Scully, this weekly podcast explores the topics that matter most to the more residentially focused side of the industry, such as innovative business practices for both individuals and businesses. The podcast explores many of-the-moment issues, from the current rise of outdoor workspace to interviews with business leaders about their mindset for growth.
Design Matters with Debbie Millman – Design Observer
This podcast offers compelling insight as "the world's first podcast about design and an inquiry into the broader world of creative culture." Host Debbie Millman explores concepts within the A&D industry and connects it back to other outlets of creativity, through discussions with designers, writers, artists, curators, musicians, and more. And, if you love Millman, you might also love another podcast she hosts — The Mic by NYCxDESIGN— where she explores the minds of New York designers.
Imagine a Place Podcast – OFS
Hosted by Doug Shapiro, this journal-turned-podcast explores the powerful role that certain places play in our lives. It gathers and shares authentic voices, insightful perspectives, and stories of places designed to inspire, support, and connect people.

Break Some Dishes – Verda Alexander and Jon Strassner
Verda Alexander (co-founder of Studio O+A) and Jon Strassner (director of industry partnerships at ASID) explore the intersection of the industry and modern-day issues such as the climate crisis. Their podcast promotes the idea that good design shouldn't contribute to existing environmental issues, and finds people who have made strides in finding ways to better our planet. (Want more inspiration on sustainable topics? Listen in to Metropolis' just-launched podcast, Deep Green.)
Future of XYZ – LVG & Co.
Looking for inspiration from outside our traditional ecosystem? Hosted by Lisa Gralnek, this weekly interview series is dedicated to fostering forward-thinking discussions about, well, the future of anything. It explores ways we can approach the future and the direction that we want the world to head in.
Alternative Design Podcast – Kimball International
Hosted by Kaelynn Reid, this podcast seeks to empower creatives to improve the human experience through the spaces they design. By seeking "alternative ways" to approach design thinking and searching for inspiration from unlikely sources, this monthly podcast will help you make discoveries in unexpected places.
Gensler Design Exchange – Gensler
Going beyond just space, Gensler tackles cities. This podcast creates a dialogue between design experts, creative trendsetters, and thought leaders to discuss how we can shape the cities of tomorrow and build a future we all want to be a part of.
WorkLife with Adam Grant – TED Talks
As the design industry pushes beyond physical space to encompass psychology, mental health, and human connection, we also highly recommend spending some time with organizational psychologist Adam Grant. He takes us inside the minds of some of the world's most unusual professionals to explore the science of making work not suck. From learning how to love criticism to harnessing the power of frustration, one thing's for sure: You'll be pushed to think again.
Did we miss a good one? We'd love to hear from you. Visit us on LinkedIn and share a link to your favorite podcast — or let us know which Design Nerds Anonymous episode you enjoyed the most this season! In the meantime, happy multitasking.
Photo by Alex Gruber on Unsplash
Amanda Schneider is President of ThinkLab, the research division of SANDOW. At ThinkLab, we combine SANDOW Media's incredible reach to the architecture and design community through brands like Interior Design Media, Metropolis, Luxe, and Material Bank with proven market research techniques to uncover relevant trends and opportunities for the design industry. Join in to explore what's next at thinklab.design/join-in.