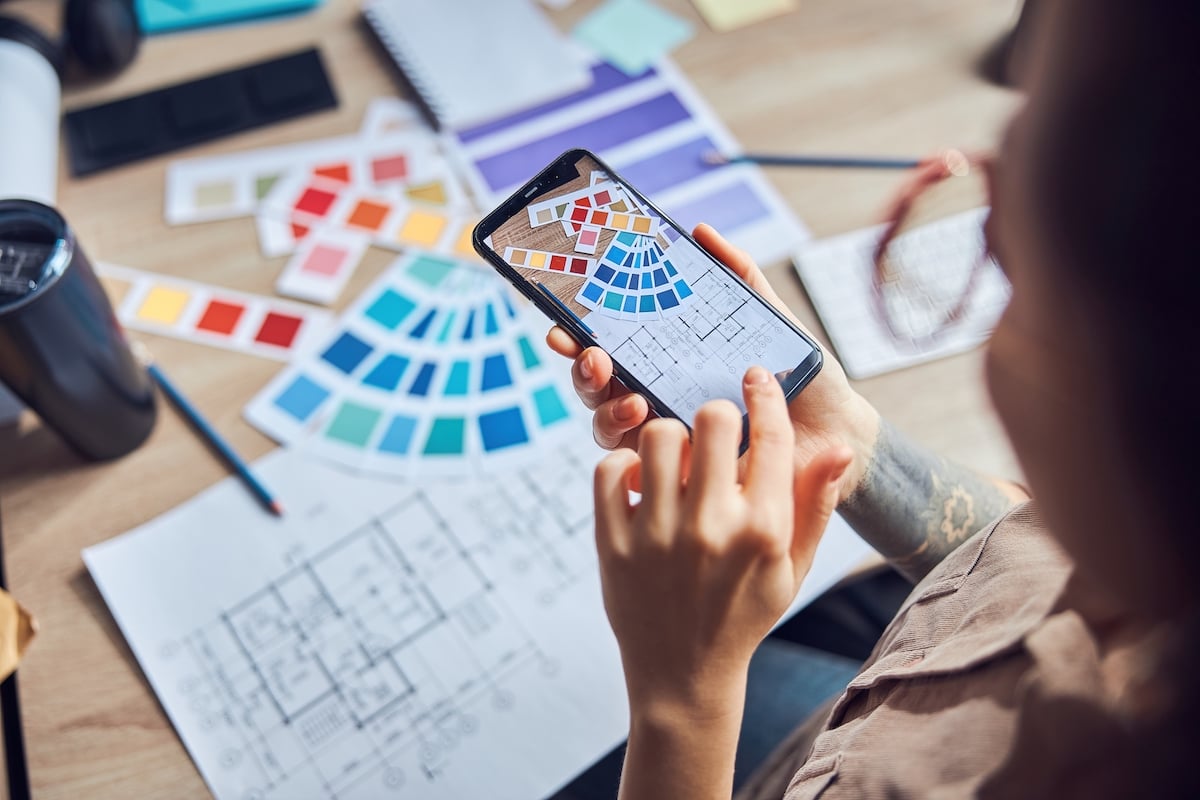 The world as we know it is stuck in a true dichotomy between economic health and physical health. From a commerce perspective, we hear grave economic stats like business travel accounts for 60 to 70 percent of all airline revenue, yet business travel in July was down 97 percent from a year earlier, according to the Wall Street Journal, and an estimated $2 trillion in corporate travel will not happen this year. At the same time, companies are trying to figure out their corporate real estate strategy, including companies like Pinterest, which just announced it will pay a $89.5 million contract penalty to cancel its future lease on a new, 490,000-square-foot office building in San Francisco, citing a permanent shift to remote work. And in New York, more than 1,200 restaurants are closed permanently, and analysts estimate that a third of the city's small businesses as a whole may be shut for good.
We know the negative economic impacts have happened as a direct result of lockdowns designed to protect our physical health. But industry buzz, backed by moves like Pinterest's, suggest that some companies think these remote work changes are here to stay. The logical question remains: How permanent can a dramatic shift, driven largely by a one-time event, really be? And what are the impacts of these decisions?
Or perhaps the most important question is, can we extract the good from the bad to emerge from this pandemic-driven economic downturn with a new normal that embodies a better future for work?

Emotionally, employees want to return to work . . . just with a new normal.
Research from global design firm M Moser Associates found that 61 percent of workers want to return to the office but not without retaining some of the flexibility that working from home offers.

More specifically, 50 percent think workplace face-to-face interaction still matters. That said, they want to achieve that in-person camaraderie in a way that truly benefits them. Meaning, employees don't want to be in the office just to be babysat—they want to be in the office when they need to collaborate and want to be able to be remote when doing heads-down work. In fact, 86 percent of respondents said they would forgo benefits in exchange for improved flexibility.

Christina Brown, principal designer for Eastlake Studio, explains this balancing act best: "Prior to COVID-19 and the consistency of working from home, we were hearing rumblings about employee burnout and the need for a better work/life balance. We ourselves in the design industry have a long-standing reputation for spending late nights in our studios as a labor of love and passion. In design school, we were surrounded by others that shared that passion and the camaraderie that came with it. As we've come into our professional careers, life takes on new meanings and new challenges that we want to pursue, and sometimes the demanding schedule of clients and deadlines can squash those alternative dreams. Achieving that balance is a true testament of success."

So what's working, and how do we design for success in the future?
Technology
Here's what we know. Technology is working in some ways. There's a meme going around social media and let's face it, it's true: "We are about to figure out which one of those meetings could have really been an email." While pre-COVID-19 calendars were jam-packed with meeting after meeting, today, technology is freeing us up from drive time and allowing us to be more productive with our time.

What's more, a survey run by Eastlake Studio found that most companies were, in many ways, already prepared for the work-from-home transition, with 58 percent of surveyed respondents stating their company was very well prepared for the shift, with technology like laptops, file sharing services, video communications and non-email communications like Slack, Hangouts, or Teams listed as top tools already in place.

Respite places
We also know that the need for respite is real. Brown shares, "Instead of all the work being concentrated at one point of the day for 8 to 10 hours, it's now spread out to 12 to 14 hours, allowing more times for breaks throughout that period and a time when I can get a quick load of laundry done before reviewing a set of construction drawings. It's hard to force yourself to take those breaks, especially when you're really rocking on something, but it's something we're all getting used to."


In terms of design, we can't exactly allocate for laundry breaks when we return to the office, but we can allow for some other form of personal outlet. Maybe that means a work environment supportive of doing personal tasks like online banking or doctor appointment scheduling in the office, with personal nooks that provide privacy to do so. Or it could mean thoughtful on-site amenities like these COVID-19-inspired amenities, which include food services such as food trucks in place of cafeteria buffets, outdoor terraces for gatherings as opposed to indoor hangouts, and wellness that focuses on the outdoors—rooftop mini-golf or on-site walking trails, anyone?

Long-term thinking
And lastly, we know that the office will need to function as a collaboration tool more than anything else. So, while we may still need personal spaces for respite and breaks from those collaboration sessions—remember the phone booth rage . . . they clearly were on to something—the vast majority of square footage in workplace design should be allocated for collaborative work. Beyond the standard notion of large working tables and open-space layouts, this means designing with a thoughtful approach for the future. That includes resiliency, which, as Tim Bergen, head of real estate and workplace for Nuro, explains, "isn't just designing for wear and tear. It's designing for the future of the workplace and what that might look like as we shift and change our expectations of what the workplace needs to function for us."

Furthermore, it means designing for utilization verses optimizing for individuals. Bergen adds, "We no longer need to accommodate for the remote workers who need to dial in, but instead we need to figure out what actions are essential to the workplace and how we make that in-person experience transformational and impactful for the people who come to the office for an experience."

So, while workplace design used to focus on a balancing act of figuring out meeting spaces verses personal, heads-down time, the future of the workplace will require collaboration-focused design to remain competitive.

Optimistically looking toward this future state of the workplace, Brown leaves us with this: "I miss the personal connections for sure, but I look forward to the next evolution of the office and how our psychology/sociology at this time is going to influence it. We have a unique opportunity to swiftly shift our workplace culture at a time when 'change' is the new norm. Let's take advantage of it, to move the needle forward and drive positive workplace change."

Amanda Schneider is President of ThinkLab, the research division of SANDOW. At ThinkLab, we combine SANDOW Media's incredible reach to the architecture and design community through brands like Interior Design Media, Metropolis, and Material Bank with proven market research techniques to uncover relevant trends and opportunities for the design industry. Join in to explore what's next at thinklab.design/join-in.