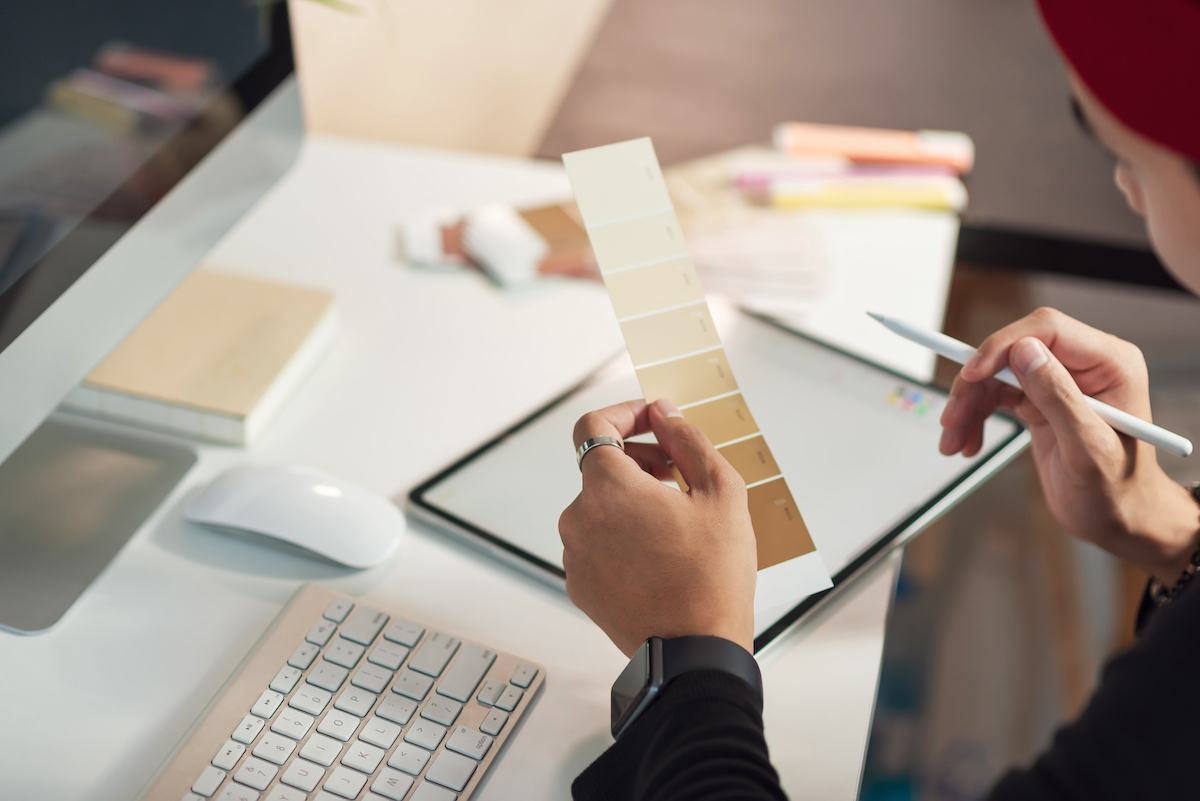 With the onset of 2021, we all are ready to kick out 2020 and start fresh. With a vaccine rollout underway, many believe that we will be able to return to some sort of in-office setup this year. And while the logistics of in-person arrangements are still left to be determined, we do know that many of us got pretty cozy working remotely — so much so that we will expect some of the comforts of home to carry through to those office environments.

That being the case, what will employees look for on their first day back in the office? How can designers make employees feel safe while also ensuring their productivity and overall wellness? We sat down with Russell Kingston, U.S. managing director for Spacestor – a leading manufacturer of office workspace solutions, to understand what some of these must-have transitions from home office to in-person workplace will look like.

Flexibility will be central to all design concepts.
If 2020 taught us anything, it's that we have to roll with the punches. You may notice that the same office layouts that were comfortable and expected at the beginning of 2020 may look very different to many as we reenter offices in 2021. We've learned to be adaptable, in a good way.

As Kingston puts it, "The pandemic has taught us that our workspaces need to be ready for anything, so a new approach to office design that is being adopted by some companies is one of continual experimentation, hackability, and evolution — flexible floor plates with modular, movable furniture that can be endlessly reconfigured and moved around, even by the user. Companies pivot and grow, the world can change overnight, and workplaces must be able to adapt."

Expectations of user controllability will be commonplace.
In a world of uncertainties, there is a calming element for many in being in their home environment, where they can control things like noise levels, lighting, and even where they work within their home. When employees return back to the office, there will be an expectation that they can control many of these same elements the way they've become accustomed to.

Kingston adds, "Employees who once were able to work at home will expect to maintain some level of autonomy over how and where they work — a direct outcome of working from home — and this element of empowerment will need to extend to the workplace. When employees do travel to the office, they'll expect the freedom to choose which type of space they work in for different tasks. So, while collaboration and social capital building will be the main activities of the office, chances are you're not going to have a full day of collaboration; you'll also need touchdown points and quiet places to go in between meetings, and this is what employers need to be considering. Solutions like individual work booths for the employee who wants to be productive while remaining connected to the buzz of the surrounding office, bleacher-like seating to enable flexible, instant collaboration among colleagues, and soundproof work pods for those who require a place for focused, uninterrupted work will be common solutions to address this desire to have user controllability."

Resimercial design will continue to take center stage.
If the word "resimercial" makes you cringe like so many others in the industry, settle in, because you're bound to hear it more. During their time at home, many employees became accustomed to working at the kitchen table, switching to the couch to create a presentation, or maybe taking a sales call from their bed with a laptop in hand. And while these arrangements never offered the ergonomic benefits of a professionally designed space, they do evoke a level of comfort and familiarity that many will want to keep as they return to the office.

Kingston explains, "Employees will expect the office to feel more residential. The world has gotten used to working from home, and successful workplaces will adopt a more resimercial feel to meet this demand. To this end, we will see an increase in solutions that zone subconsciously with softer elements like curtains, curves, and partially transparent panels."

Echoing this prediction, ThinkLab research suggests that more than 50 percent of designers expect the use of surfaces in the built environment either to stay the same or increase. While the issue of cleanability is a valid one, the designers we surveyed believe that the demand for fabrics — perhaps now with easy-clean coatings such as EPUs, silicon, and even vinyl — will continue.

Future design will favor "retrofitting" over new.
Given all these considerations, designers might raise a few eyebrows over the cost of integration, as well as manageability. Yet Kingston suggests that, just as with the anticipated need for user configurability, we also will be able to modify existing designs to meet these new requirements. Added bonus: his predictions also carry an inherent sustainability benefit.

He observes, "We need to make spaces user-editable in order to get people to buy in. Oftentimes, if people don't use an area, it's purely out of habit — so it's up to designers and workspace strategists to make these spaces attractive, so as to utilize all real estate more effectively. Smart solutions to allow workplace reentry will be retrofittable to existing furniture, rather than requiring all-new solutions."

At the end of the day, Kingston reminds us that the key to successful design is being respectful of different users' comfort levels and needs during the transition. He leaves us with this: "There is no one-size-fits-all solution, but it's important to have a sufficient amount of space to enable de-densification, and therefore, providing a safe working environment is a key consideration. Tape, screens, one-way protocols, and signage can be used to the same end, but they don't make for a beautiful workspace. Combining space with modular, movable furniture gives you options — you're not tied to certain layouts or constrained by walls, since zoning with furniture allows for attractive and safe division of space. People won't want to suffer the commute just to be separated from their colleagues once they get there; however, we need to meet safely."

Amanda Schneider is President of ThinkLab, the research division of SANDOW. At ThinkLab, we combine SANDOW Media's incredible reach to the architecture and design community through brands like Interior Design Media, Metropolis, Luxe, and Material Bank with proven market research techniques to uncover relevant trends and opportunities for the design industry. Join in to explore what's next at thinklab.design/join-in.