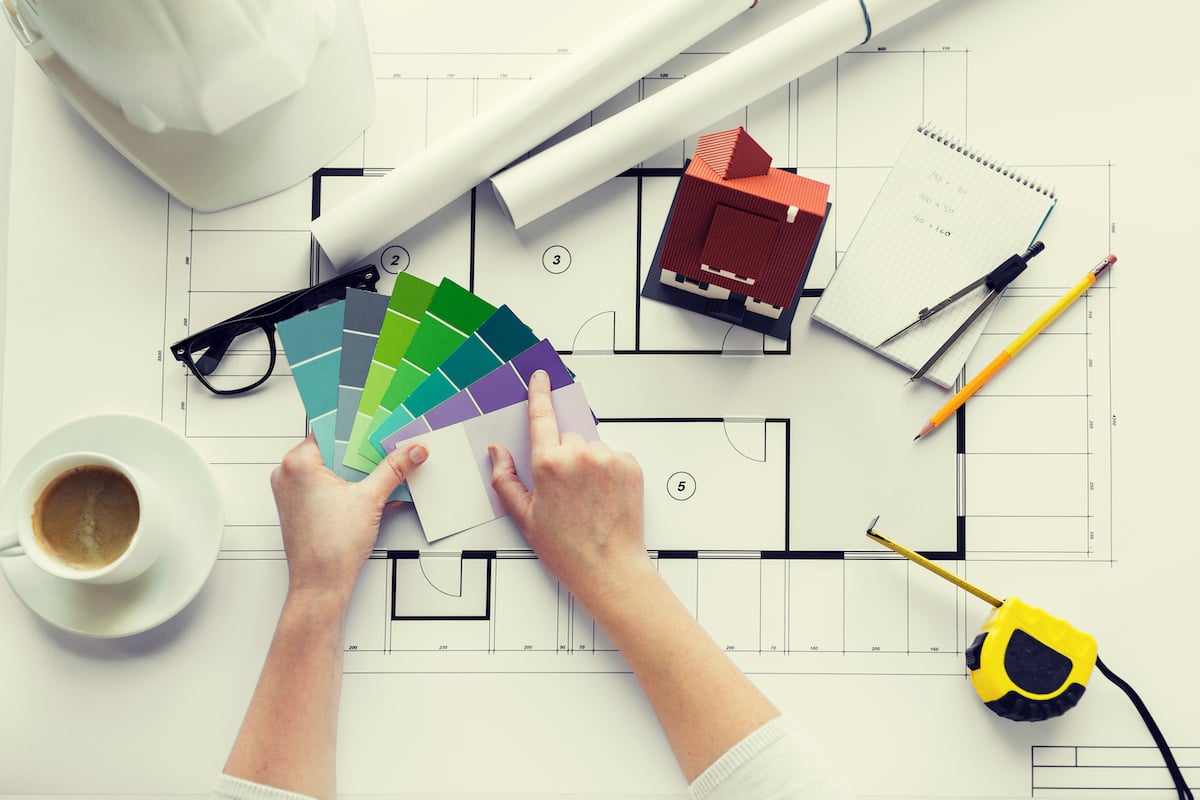 Since 2015, the volume of commercial real estate transactions has been on a steady decline. Metrics suggest that, other than the pre–real estate bubble burst of 2006, 2015 marked the peak of commercial transactional spend at just under $570 billion. Yet a mere three years later, it decreased to $394 billion.

A similar parallel can be drawn within the leasing industry. Some attribute the decline to a sense of insecurity surrounding future business needs. As Jim Prendergast, principal and design director at Gensler Chicago, suggests, "Declining is a relative term. Anchor leases are still standardized around 15-year terms, but the 20-year term is all but extinct. Terms of this length are the only way that work-letter costs [the written statement that is signed by both the landlord and the tenant detailing the issues related to the fit-out of a tenant's space] and free rent concessions can be amortized for the landlord or developer. What we are seeing for larger tenants is more contraction options and opt-out provisions (three to five years before a lease-term termination)—a serious focus on flexibility. Meanwhile, smaller lease areas in multi-tenant buildings are definitely shorter than they were 10 years ago. Today, 10-year leases (even down to 5 for technology companies or other very fluid industries) are increasingly common."

Others suggest the decrease is due to shrinking the square-foot allocation per employee pared with an overall uncertainty surrounding future staff needs. Wesley LeBlanc, principal and analytics director at Gensler Chicago, adds, "When we ask our clients what head count they'll need in 5 or 10 years from now, there's less certainty in the answer than there used to be. Instead, they'll want to plan for anything: Their staff could shrink by 50 percent or grow by 50 percent. A great amount of flexibility is taken into account. Previously, companies could make solid plans further into the future with a higher degree of confidence; now that the 'cone of possibility' is widening further and earlier, businesses are making more room for uncertainty."

Regardless of the reasoning, these shrinking metrics suggest that the way in which we design corporate spaces is shifting. From choosing designs that are less permanent to being more fiscally efficient with high-impact design choices, these transitions in commercial buying and leasing habits are signaling dramatic changes for the design industry. Let's examine how.

Our focus will move toward nonpermanent, cost-efficient design.
Amortizing out design costs for a 20-year lease hits the budget a little lighter than costs that are spread out over 15 or even 10 years. So, as tenants look to get the biggest bang for their buck, they are starting to seek out design options that can transition from space to space, as their leasing needs transition. What's more, materials like luxury vinyl tile (LVT) and other faux finishes—which are gaining in popularity due to their increasingly high quality, durability, and sustainability—are being viewed as viable alternatives to expensive authentic finishes.
Prendergast explains, "We see the investment in office spaces being used differently. Both in an effort to reduce direct costs and to tighten amortization schedules, companies are seeking alternatives to stone surfaces, wood paneling, and permanent enclosures—those more expensive items that are fixed in place. Prefabricated walls, faux finishes, and other cost-effective materials have become more desirable and advanced at the same time that demand for them has risen, and we're increasingly using them in our work."

Mind-sets will transition from high-impact to high-efficiency design.
When tenants consider occupancy for 20-plus years, it's easy to justify spend on high-impact features that wow. Yet when there's uncertainty surrounding the length of stay, it's often hard to splurge. But don't be mistaken: Tenants still want impressive spaces—only today, they're looking for spaces that impress through their thoughtful use of design and space.

As Prendergast suggests, "The shrinking-lease trend is encouraging those of us in the design profession to reconsider what high design means in the workplace. Instead of the term being more synonymous with high-end finishes and furnishings, high design is associated with thoughtfulness in terms of efficiency, utilization of space, and its ability to activate a brand and an experience. These spaces are tailored to the company's needs across a broader spectrum of considerations, going beyond a beautiful place to work to one that fits with dynamic fiscal planning and drives performance and innovation as a company encounters change. We're also seeing clients focus maximum investment into targeted spaces—areas in the office that are client facing and brand enhancing to leverage new business. The working environments themselves are by contrast simpler, cleaner, and more streamlined."

So, beyond design choices, what does this changing atmosphere mean for the future of commercial spaces? And as companies shift in both scope and tenure, how will we shift our workspaces to remain relevant?
LeBlanc suggests that this transition will signal a new way of looking at workspaces. "We know that the average life span of companies in the S&P 500 is expected to reduce to 12 years by 2027. This disruption means that companies are restructuring, merging, and otherwise remaining agile. The shift directly impacts real estate decisions, and that's a major reason why we're seeing lease terms shrinking. As developers are navigating these shifts, they continue to create new solutions for targeting tenants. For example, recognizing the value of coworking as a solution, not just for startups but for corporations seeking flexibility, they've begun to work creative ways of using space into their facilities plans and buildings."

And by the industry remaining flexible in both design and space allocation, LeBlanc believes the future of design and space occupancy is bright. "This new way of thinking allows tenants to scale their businesses temporarily, staffing up or trimming their presence by leveraging the coworking space in or near their building. This approach is here to stay, and we expect to see other creative solutions as the trend continues."

This article originally was published in Bellow Press and was reposted here with permissions.

Amanda Schneider is President of ThinkLab, the research division of Interior Design Media. At ThinkLab, we combine Interior Design Media's incredible reach within the architecture and design community with proven market research techniques to uncover relevant trends and opportunities that connect back to brand and business goals in a thought-provoking, creative, and actionable way. Join in to know what's next at thinklab.design/join-in.