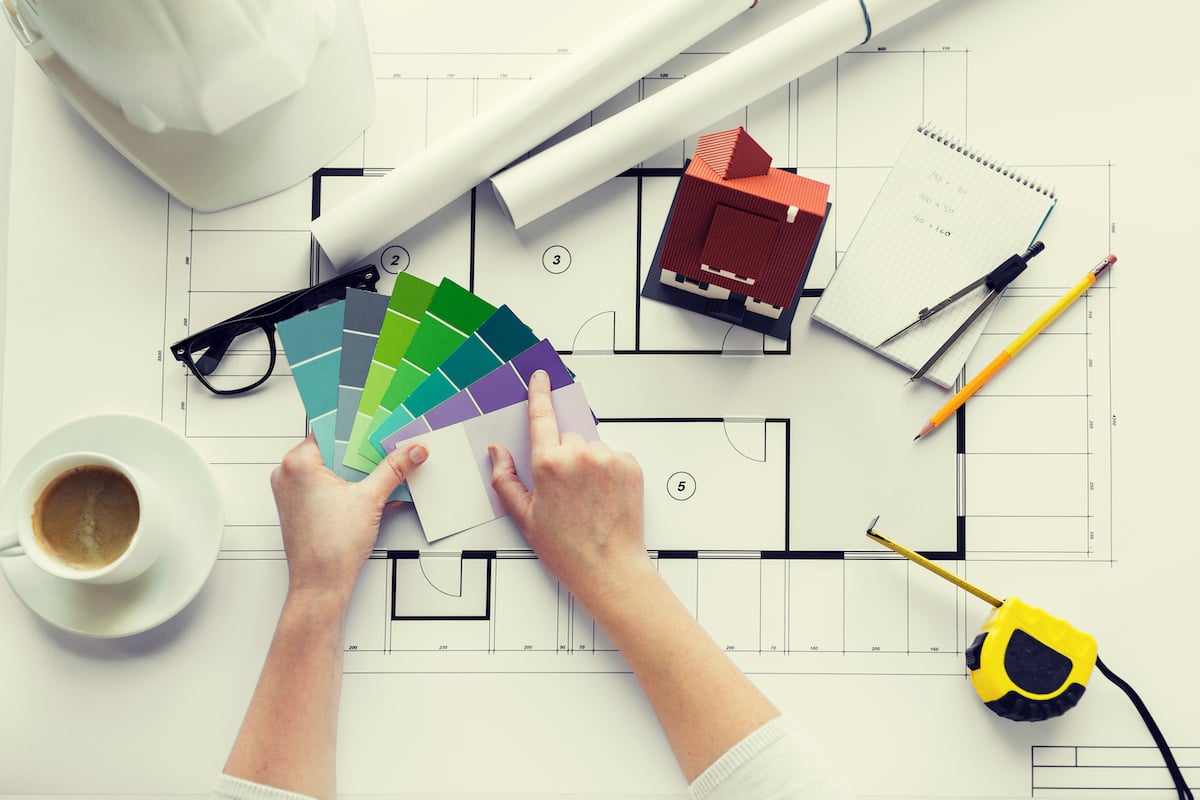 It's been said again and again—the biggest change coming to the A&D industry will be in the form of process innovation, not product innovation. But how does that take form? Are we talking in terms of shifts in distribution protocols? Lead time standards? Integration of technology?

Well, one company, Weft, addressed all of those. Based on technology developed at Cornell University and Rhode Island School of Design (RISD), Weft allows for on-demand woven manufacturing. With two decades of textile industry experience and 13 years teaching at RISD, company president and cofounder Brooks Hagan shares that Weft was established on a simple principle—meet an unmet need. As he explains, "I noticed a limitation in access to industrial equipment as well as a limitation in the ability to be creative. Yet the students I engaged with were so creative and strived for a way to transform their ideas into tangible outputs. We had to find a way to provide easy access to industrial equipment to answer this need."

Weft is a software company that allows users to customize commercial- or residential-grade Jacquard fabrics using the intuitive online platform that Hagan developed with Weft cofounder Steve Marschner, a professor of computer science at Cornell. Jacquard fabric is a type of woven textile that utilizes a binary system to integrate graphic imagery directly into the cloth. Patterns are not printed on top or embossed on the surface; rather, they are actually woven into the fabric. Using proprietary simulation technology, Weft offers access to a range of different fabric types, which it classified as Classic, Damask, Multi, and Natural.

Select from one of the custom designs to begin or load your image into the system, and it will provide recommendations on color of yarn, weave structure, and specific shading. An intuitive FAQ guide provides specifics on image types and requirements—such as the use of only eight colors—and the system even switches the image to the correct type if you don't have it saved in the right format. And the lead time and minimum order for this groundbreaking technology and infrastructure? A mere three weeks with a three-yard minimum order size.

Capitalizing on technology advancements
Weft operates by connecting user designs directly to the loom—when a user clicks "order," those specifications are sent to the loom to be woven, cutting down on the number of people involved and increasing the speed with which an order is processed. Many would argue that the key to Weft's success is its ability to allow any user to customize through its platform. But an equally impressive feat is seen in how Weft leveraged the latest technology on the market to take the company from a vision to a reality.

As Hagan shares, "Our dream was to create an online custom textile platform that was easy to use and didn't require users to download software to operate. When the company was in its infancy, that technology wasn't available. Yet in 2015, graphics cards made a big leap forward that allowed us to host this pipeline on the web, meaning the entire design software that enabled customized textiles could be available as freeware online."

Rooted in standards
Weft operates in a direct distribution model and serves both commercial and residential dealers and designers. Yet in serving both sides of the design industry, the company remained true to its contract roots, offering options that met the vigorous demands placed on today's commercial-grade fabrics.

Being in the textiles industry, Hagan shares that a commitment to material standards was very important to him. "Our products clearly label their standard rankings, including CAL 117 fire rating standards, double-rub test results, and pilling resistance rankings," explains Hagan. "We offer different fabric compositions for different uses, including contract, hospitality, residential, and soon indoor-outdoor fabrics."

Answering an unmet need
Weft director Bill Foulkes continues by sharing that one of the best qualities of Weft is its ability to pull ideas from the residential market and transform them to a commercial setting. He explains, "It's been an interesting journey over the years. We built an alpha model and then hosted meetings with major architecture firms and furnishing companies, and it's fascinating because people thought it wasn't possible to do woven fabric on demand. The closest to an analogous product would be digital printing, but that's a different beast. So we took the roots of the idea of printing anything you could design onto fabric and translated that to a commercial application with the inherently durable medium of woven fabric."

He adds, "It really challenges the industry to think about processes. At Weft, we solve suboptimal business issues like high levels of inventory and lack of access to new designs as well as offer the inability to conduct interactive 3-D modeling. We designed Weft to address every one of those industry challenges."

In today's Amazon world, there is a very real expectation that we can get whatever we want exactly when we want it. But we all know that in reality, the contract world doesn't work that way. Yet companies like Weft are challenging the industry processes by integrating technology and industry standards to change our ways of thinking.

Foulkes leaves us with this: "It's time to fundamentally rethink our industry. Our current processes are holding us back, and there's a lot of innovation that can be unlocked. We as an industry are not using technology as strategically as other industries. There's a great opportunity to unlock innovation by embracing technology. That's where the future of our industry is going."

This article originally was published in Bellow Press and was reposted here with permissions.

Amanda Schneider is President of ThinkLab, the research division of Interior Design Media. At ThinkLab, we combine Interior Design Media's incredible reach within the architecture and design community with proven market research techniques to uncover relevant trends and opportunities that connect back to brand and business goals in a thought-provoking, creative, and actionable way. Join in to know what's next at thinklab.design/join-in.