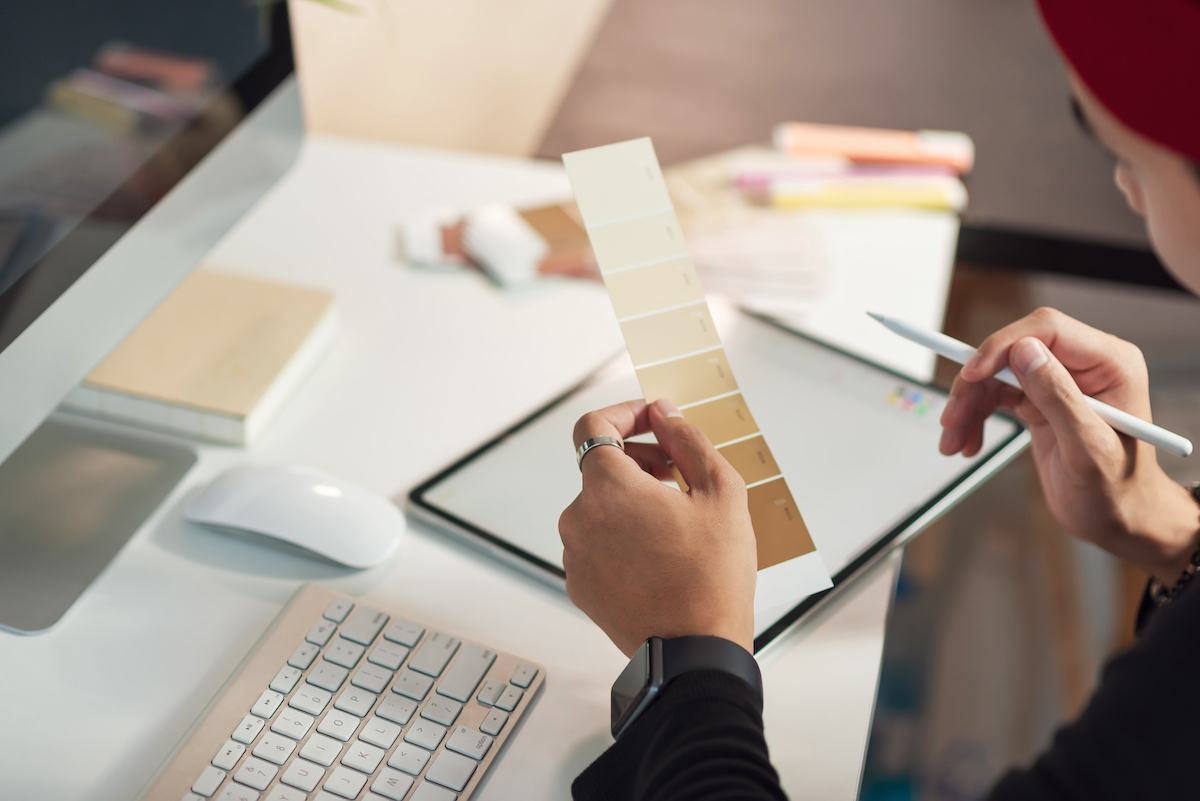 It seems like there's a bit of give-and-take with the process surrounding the resimercial look for interiors. By choosing the aesthetic appeal of residential brands, it results in that comfortable, loft-inspired vibe clients crave but without the service and warranties that are the bread and butter of contract-grade furniture. On the flipside, picking a contract-grade brand often results in missing out on the consumer-inspired, easy ordering process and the softer look and feel of the residential lines.

Or does it? In the past few years, we've seen several residential brands make their way into the contract industry. Crate & Barrel for Business, RH Contract, and West Elm, now partnered with Steelcase, are just a few examples. And then there's also commercial services within primarily residential brands—such as Wayfair Professional. Many residential players are recognizing that their furniture is being used in commercial settings for its aesthetic appeal and are stepping up to provide testing and new service models to make sure their products can withstand the rigorous environments.


But what does that transition look like? And what steps must a primarily residential company take to make sure it can compete with the reputation of the contract-grade suppliers? With Room & Board's Business Interiors line launch, we get a little insight into the process. And here's what we learned.

Without testing, your product won't last in contract environments.
Nicole Gaynor, Room & Board Business Interiors Retail Market Manager, explains that Room & Board has been serving commercial clients for years, just not with a formal channel in place. As she puts it, "It started organically. We had residential customers who loved our product and appreciated the relationship we built with them. They saw the quality of our products and wanted to use those pieces in the businesses they owned, or in the businesses they bought for."

But it wasn't long before the team realized that they needed to adhere to contract-grade furniture standards to be effective. So, Gaynor shares, the company put its existing lines to the test. Gaynor elaborates: "We recently curated the Business Interiors collection that lived and worked well in commercial environments. But we knew that not all pieces would meet the rigorous standards required for true contract-grade furniture, so we put it to the test. We started with our seating and lounge lines, and a vast majority of the pieces already adhered to ANSI/BIFMA and ACT® textile performance standards. For the ones that didn't, we were able to make minor changes that didn't shift the aesthetic appeal of the piece."

Gaynor explains that the company has always worked with American artisan and craftspeople that put a lot of emphasis on quality and integrity. And since this was Room & Board's standard for selling to residential clients, the transition to commercial was nearly seamless, as its existing network of suppliers already met contract-grade standards.
Contract-grade standards must be applied to residential lines before they can make a successful transition. Image credit: Room & Board.

Contract and residential lines demand differentiated types of red tape.
While the transition to offer contract-grade furniture must focus heavily on product lines, customer service offerings are of equal importance.

As Gaynor says "We really were cognizant of the fact that furniture gets used differently in business applications. This team was created to help customers make the right decisions. Not only to share what can work and live well in a space but also to share the knowledge we have about Room & Board's manufacturing partners and to help our clients make the best choices for each application and business needs. To us, this means being transparent about how furniture is made and the partnership we have with our U.S. manufacturers."

Gaynor adds, "The biggest piece was to really understand what the commercial clients need. With our residential clients, we didn't have a lot of rules. When you buy furniture from us, it's not like other retailers; there are not a lot of things to sign. We will just work with you. If a residential client calls with a complaint, we make it right. No timelines or red tape. But we quickly learned that this was foreign to the commercial world. These buyers wanted something in writing. So we put our commitment on paper, in black and white, so they would feel confident that the promises we made to our clients since day one were going to stick. We polled the industry and found that the standard is 5- to 10-year warranties so we made the same promise. But even outside of those terms, we continue to work with our commercial clients, just like we do with our residential clients."

Contract-grade furniture requires an established channel of support.
In perhaps the best example of understanding customer service in a commercial world, Gaynor shares an experience the company had with one of its commercial clients, United Airlines. The company already had great lines of customer service, but the transition to contract required it to polish up its policies.

She explains that the airline was dabbling with Room & Board orders through the residential lines online. "The company was buying our bar tables for its United Lounges, but only one or two products here and there," recalls Gaynor. "But when we would go to deliver the product, there was always a problem. You can't exactly pull up to an airport with a truck full of furniture and expect to walk through the front door. You need appointments and credentials. Given that our deliveries are always coordinated through in-house representatives, they were able to see a consistent problem and flag it to my team. I personally called United and introduced them to our business line and offered delivery support. Once transferred to this channel, we could ask the right questions and serve the client with true contract-grade service. Since then, the company has fitted a majority of its lounges with this product."

So what advice does Room & Board offer to other residential companies looking to migrate to the contract-grade space? Gaynor answers with this: "I think it's truly the idea of the pivot from organic growth to positioning your brand at the center of the conversation for contract-grade furniture with a residential look and feel. I understand that the industry is a tough one to crack, so our goal is to get out there and help as many people as possible achieve beautiful, hassle-free spaces designed with standards in mind."
This article originally was published in Bellow Press and was reposted here with permissions.

Amanda Schneider is President of ThinkLab, the research division of Interior Design Media. At ThinkLab, we combine Interior Design Media's incredible reach within the architecture and design community with proven market research techniques to uncover relevant trends and opportunities that connect back to brand and business goals in a thought-provoking, creative, and actionable way. Join in to know what's next at thinklab.design/join-in.