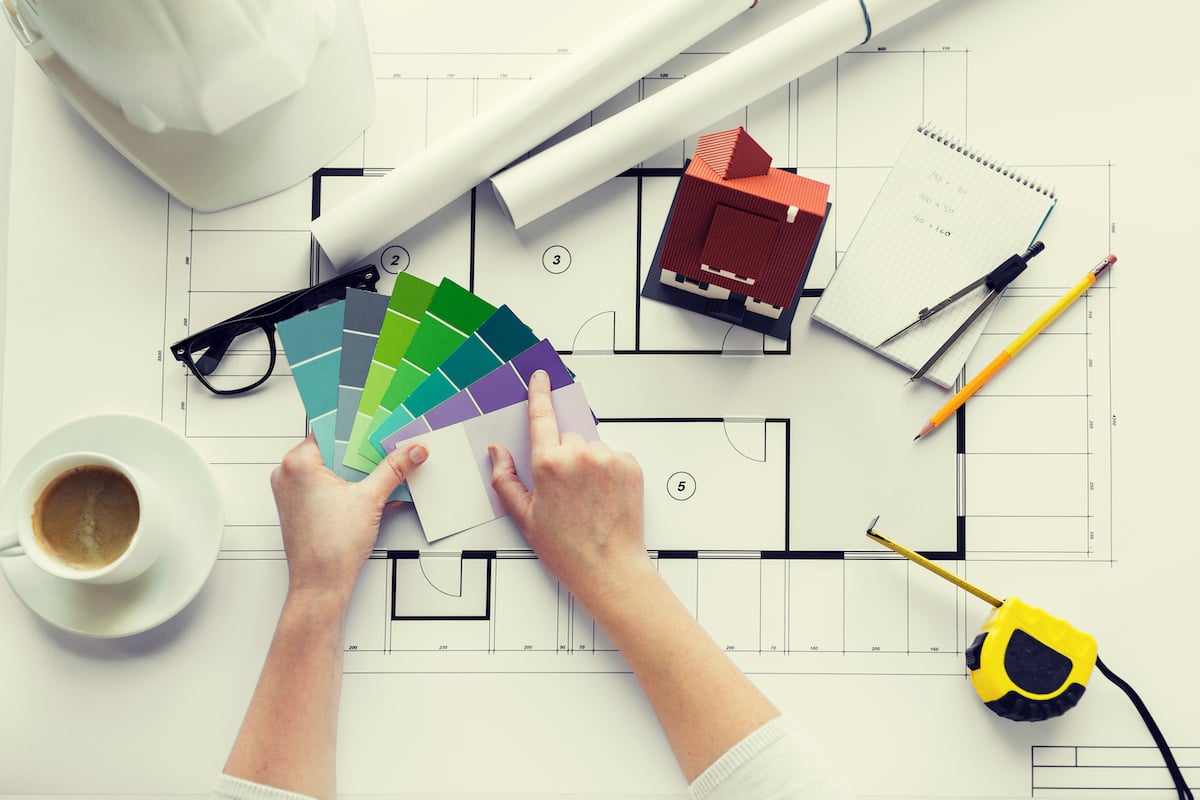 In his 2017 book, The Death of Expertise: The Campaign Against Established Knowledge and Why It Matters, Thomas M. Nichols discusses the death of expertise. His book talks about all forms of expertise, but in today's Pinterest-loving, HGTV-watching society, his sentiments are a not-so-subtle reminder of the reality professionals in the architecture and design (A&D) community face on a day-to-day basis.

He writes, "As it turns out, however, the more specific reason that unskilled . . . people overestimate their abilities far more than others is because they lack a key skill called 'metacognition.' This is the ability to know when you're not good at something by stepping back, looking at what you're doing, and then realizing that you're doing it wrong."

This statement begs a bigger question related to the A&D community's contributions. Where are the fundamental gaps in understanding of the profession? How do we break the notion that professional A&D services can be replaced by a curated board of pretty pictures?

We recently sat down with ASID Interim CEO Gary Wheeler to unravel some of these misconceptions to help members of the A&D community break down barriers of misunderstanding and continue to elevate the profession as a whole.

Unraveling the common misconception surrounding the design industry
While Wheeler agrees that the "I can do it myself" mentality applies more to the residential design world than the commercial one, he acknowledges that it still is a barrier, specifically in the hospitality industry. He explains, "Clients think that creating a beautiful aesthetics is what design is all about. They see a design professional on TV paint a wall yellow and hang some curtains in the background, and they think, Yeah, I can do that. But what they don't realize is that beautiful aesthetics is a byproduct of our work; it is not the goal."

Wheeler shares that one of the biggest challenges of the profession is getting new clients to understand this value. He adds, "The responsibility is on us to gain our clients' trust. When we serve as their trusted adviser, we must also get them to recognize our value is in focusing on underlying issues that the novice can't physically see, like health, safety, wellness. Beautiful aesthetics is a by-product of solving those problems."

Design is at a pivotal point. Future clarity can be driven by decisions made today.
As a result of the current pandemic, public and private spaces—including hospitality, workplace, residential, education, and healthcare—are experiencing extreme scrutiny regarding their health and safety practices. People are looking for experts to step in and solve these "rarely thought of problems"—when in reality, they are the very problems the A&D community focuses on every day.

Wheeler adds, "Our primary profession is about listening to our clients and hearing what they are actually saying verses the words that come out of their mouth. We hear them say something like, 'I want a workplace that will fit two accountants, 15 designers, and 18 sales associates comfortably,' but in reality they are asking us to design a space that takes into account acoustics for those groups to work well together. And plans for collaboration and heads-down work. And considers workspace space management for the 18 sales associates who aren't in the office every day. We find solutions to problems that clients may not have even been aware of, and when it's solved, it makes a major difference with far-reaching impact."

He continues, "But our job dives even deeper than that. We layer into those consideration factors things like safety, wellness, and a feeling of security in the space. That's what we do on a day-to-day basis. So, if post-pandemic, we aren't naturally positioned as the experts on this topic in a world that continuously diminishes the value of true expertise, then the shame is on us."

What can we do in our current economic environment?
Just like in the world of design, there is no one-size-fits all solution. And while Wheeler emphasizes continued dialogue to position A&D services as an essential and trusted partnership, he cautions heavily against price cuts in fees that diminish the value of the profession.

As he explains, "Many firms today are giving away research for free to remain relevant and top-of-mind during times of lessening revenues. That is not a solution but a temporary fix. When we reduce our fees or give information away for free to keep people employed, it takes between five to eight years to dig out of that hole and return to pre-discounted rates. And before we know it, another economic downturn hits. A more viable solution would be to provide our research and studies in a free fashion that makes the audience want more, providing an opportunity to transition them into clients. Give the executive summary away for free, but make them become a client to get the meat. We ARE experts in the field. We just need to make our clients recognize the importance of that expertise, driven by the current situation, not in spite of it."

And as a final testimony to the value of professional architecture and design services, Randi Pastrovic, VP of marketing at Stylex, shares her perspective as a manufacturer on working with professionals in the industry.

Her sentiment reinforces the value of the A&D community and perhaps provides a few good speaking points to use when conveying this message to end users: "Working with licensed, educated designers brings a variety of benefits—professional designers have exclusive access to certain products (that can also be shipped quickly and efficiently through QuickShip trade programs). Paired with licensed designers' background and education on color theory, performance materials, ergonomics, public safety, and product expertise, manufacturers and licensed designers speak the same language, and ultimately this creates a better end solution for the client through collaboration and institutional knowledge."
Featured image: How do we address the fundamental gaps in understanding of the professional A&D community and its contributions to the built environment? Image credit: ASID/M Moser Associates

This article originally was published in Bellow Press and was reposted here with permissions.

Amanda Schneider is President of ThinkLab, the research division of  SANDOW. At ThinkLab, we combine  SANDOW Media's incredible reach to the architecture and design community through brands like Interior Design Media, Metropolis, and Material Bank with proven market research techniques to uncover relevant trends and opportunities for the design industry. Join in to explore what's next at thinklab.design/join-in.